Regardless of hard work,
it takes three generations to make a gentleman.
Looking back at school,
We will recall the hard work of the faculty.
Here in Harrow Haikou,
there's also a group of people,
they uphold the values of Harrow School,
dedication and first-class academic level,
They have put in over 200% of their efforts
since Harrow school opened.
In recognition of the hard work of staffs,
Harrow Haikou has held a monthly
'Living the Mission' awarding event.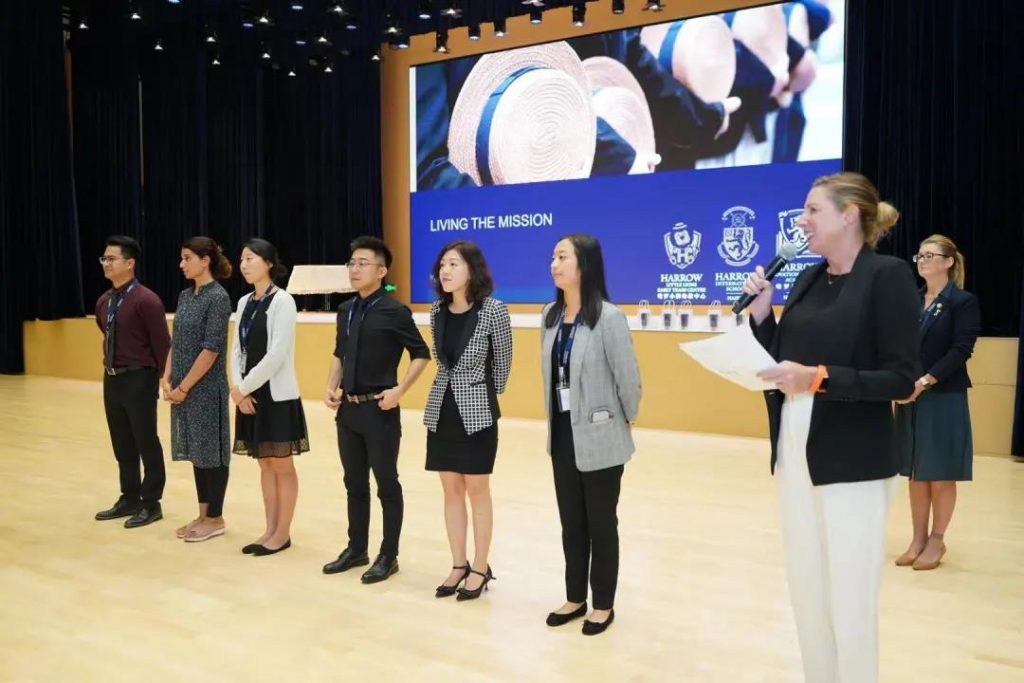 Unveil the mysteries of Living the Mission
What is the special meaning
of Living the Mission?
Let's invite Headmistress Mrs. Kelly Wailes to introduce it.
What is Living the Mission?
And What is the selective standards?
Kelly M Wailes Head Mistress:
Living the Mission is a faculty selection activity that has been planned and implemented since October,2020. The standards are based on Harrow's four core values which is Courage, Honour, Humility and Fellowship,aims to reward the spirit of cooperation, high-quality teaching results, operating results and continuous improvement of excellent staff.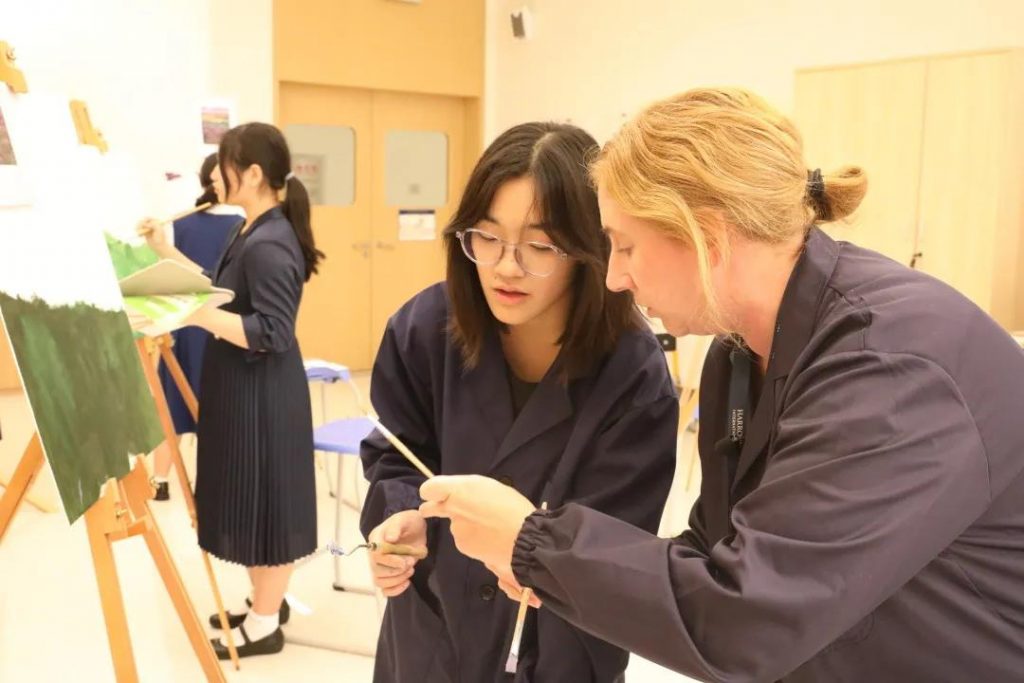 Every month, the school calls for nominations half a month in advance, and all of Haikou's faculty and staff can recommend top candidates directly to the principal.
A short recommendation letter must be attached to the nomination, describing how candidates practice the four core values of "Courage, Honour, Humility, and Fellowship" and the six attributes of leadership in their daily work.
Through such an open and transparent nomination system, the prizewinner not only receive recognition from leaders, but also receive recognition and encouragement from their colleagues. This is of great significance to promote the prosperity and progress of the whole school community.
What would be the accolade of being selected as Living the Mission?
Kelly M Wailes Head Mistress:
Each month, the Harrow Haikou management team selects award-winning faculty members from the list of nominations based on criteria, and they will receive gifts and certificates from the school. In addition, Good faculty members can be nominated multiple times. If a faculty member has received more than three nominations a year, he or she will receive a formal letter of approval from the Harrow Haikou management team and send it to the Board of Governors.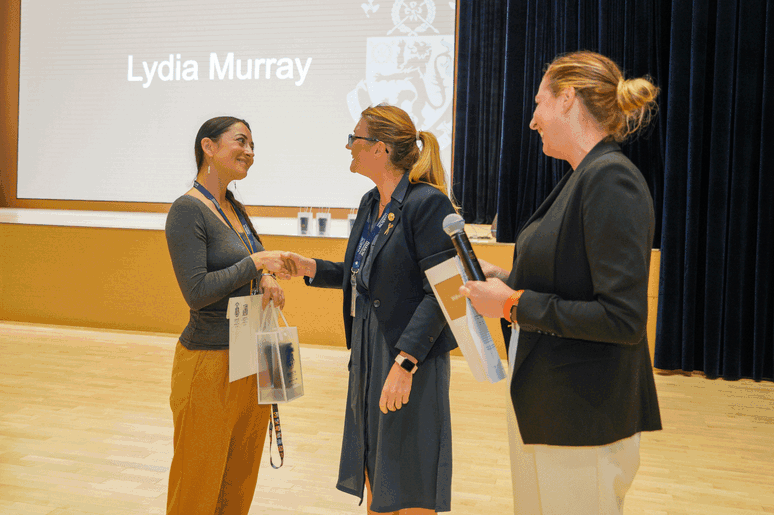 Witnessing the Power of Living the Mission
To implement high quality Harrow education, the same recruitment standards as Harrow UK was also used in Harrow Haikou. Every member of the faculty has gone through strict screening and assessment to form an outstanding faculty — with excellent teaching standards, faculty have extensive teaching experience, and a high degree of recognition of Harrow educational philosophy, and the ability to continue learning and self-improvement.
On the basis of this, the staff in Haikou has continued to surpass themselves in order to meet the standards of Living the Mission, and the school has provided comprehensive training for the staff. Let's hear from Headmistress Mrs. Kelly Wailes' further explanation.
What exactly is the training of faculty and staff in Harrow Haikou?
Kelly M Wailes Head Mistress:
Our Harrow management team plans and executes training programs through observation, data analysis, and holistic assessment. The content covers personal guidance, differentiation, language learning, PSHE education (Personal, social and health education), medium-term and long-term future planning and so on.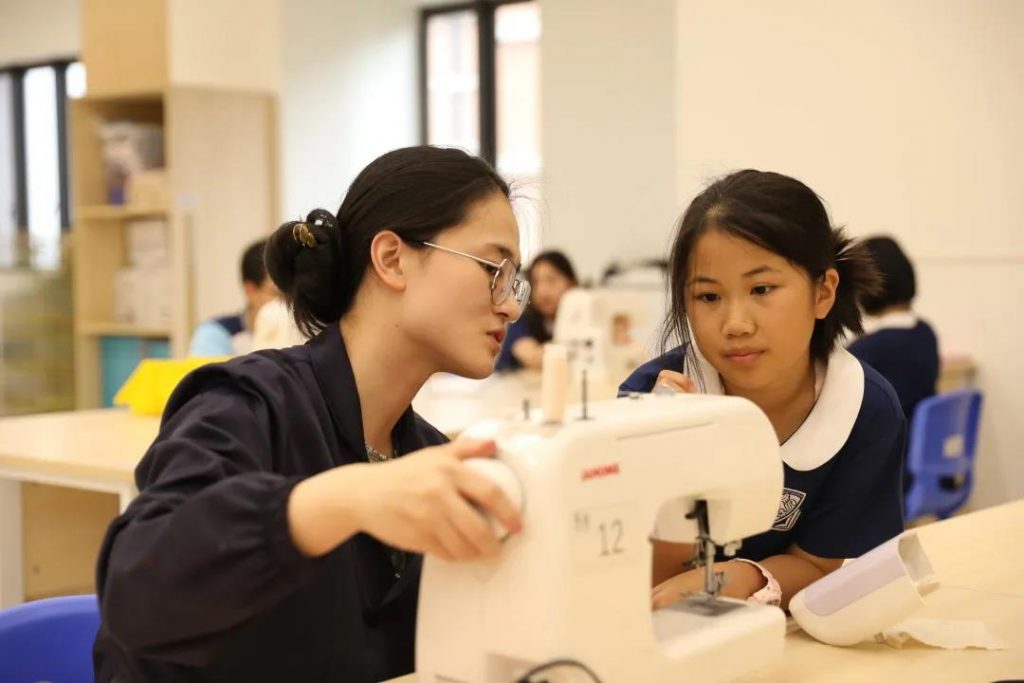 What are the features of Harrow Haikou's Staff Development System?
Kelly M Wailes Head Mistress:
Harrow Haikou's ongoing CPD programme aims to improve the quality of teaching and the overall performance of students. We are committed to improving the skills of our teachers to make them excellent educators. Through in-house, online professional training, sharing the best experience and the most professional dialogue, teachers' professional quality can be continuously improved.
Stars of Living the Mission
See if there are any teachers you know,
come and give them a thumbs up!!
Mission Star in October 2020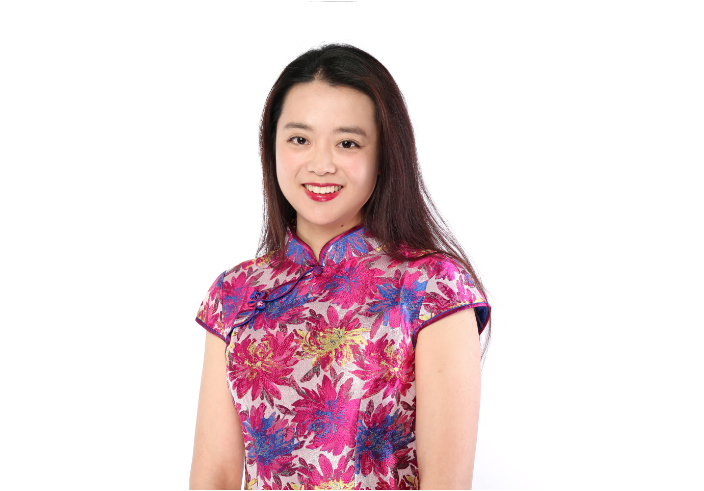 Mission Star in December 2020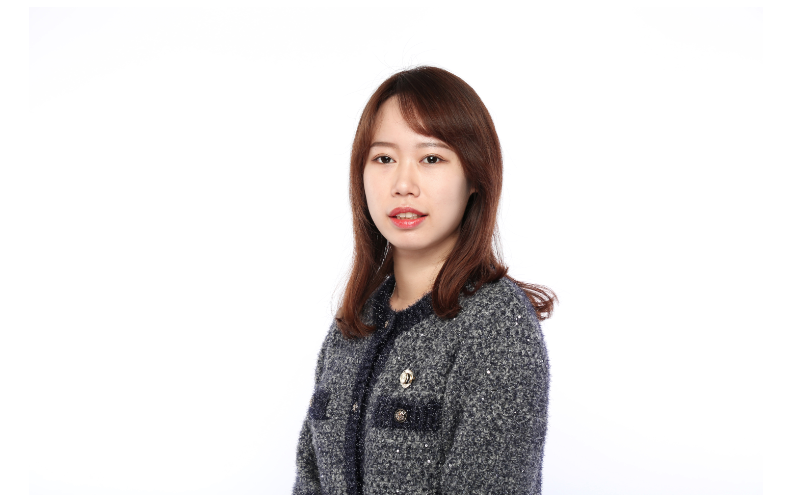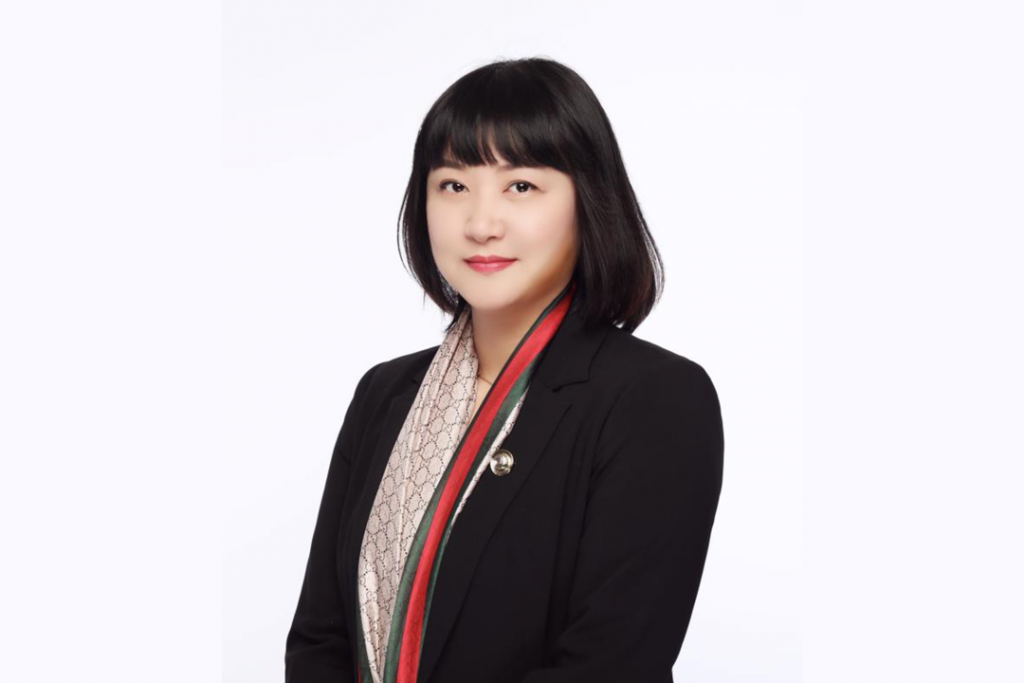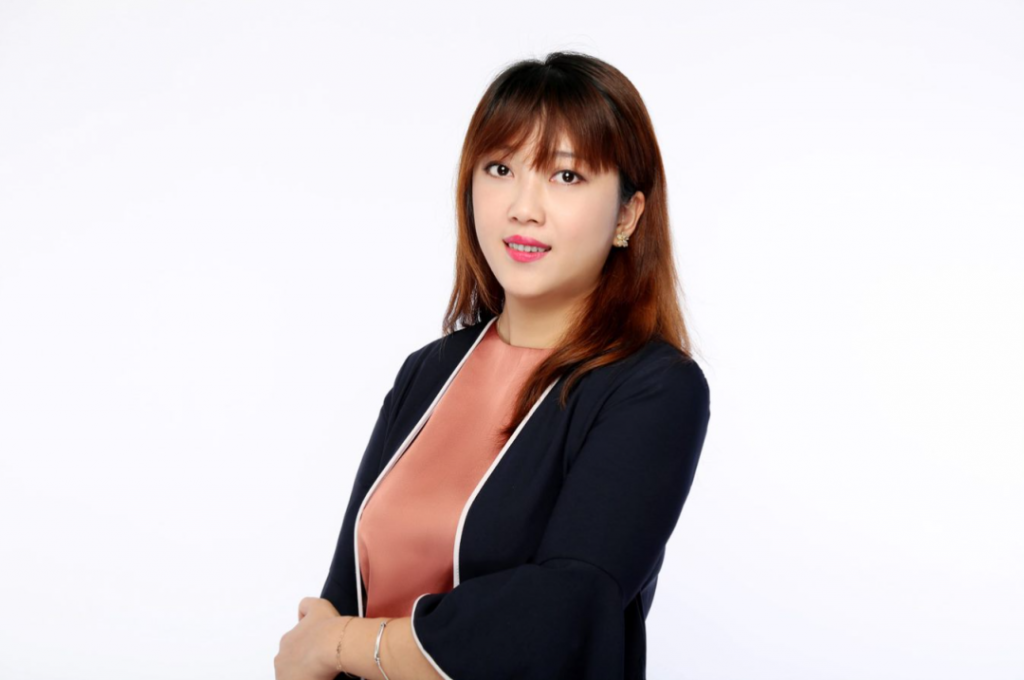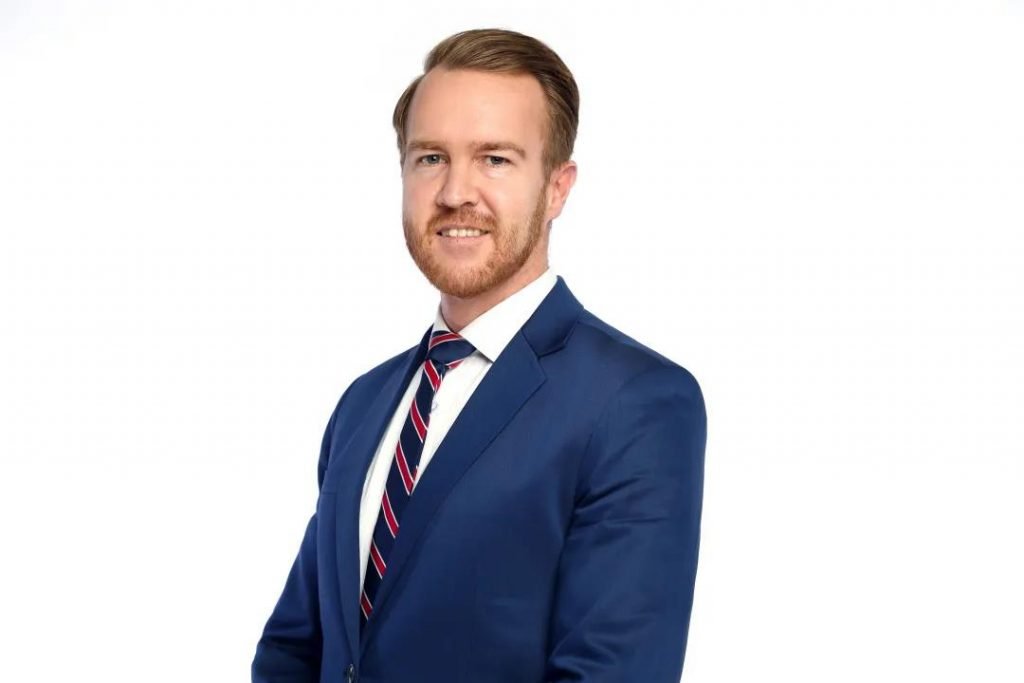 Mission Star in January 2021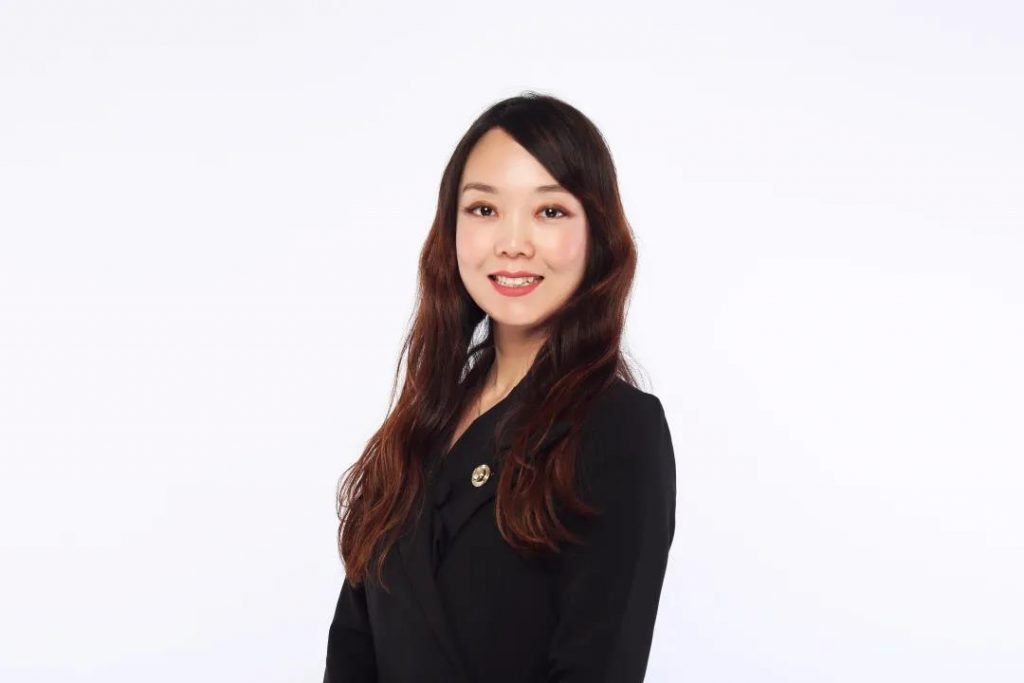 Ms Sindy Liu
Chinese Department Chief
Mission Star in March 2021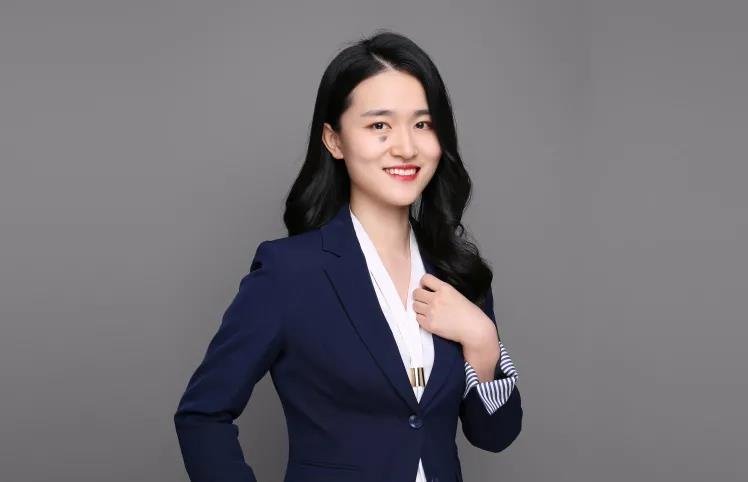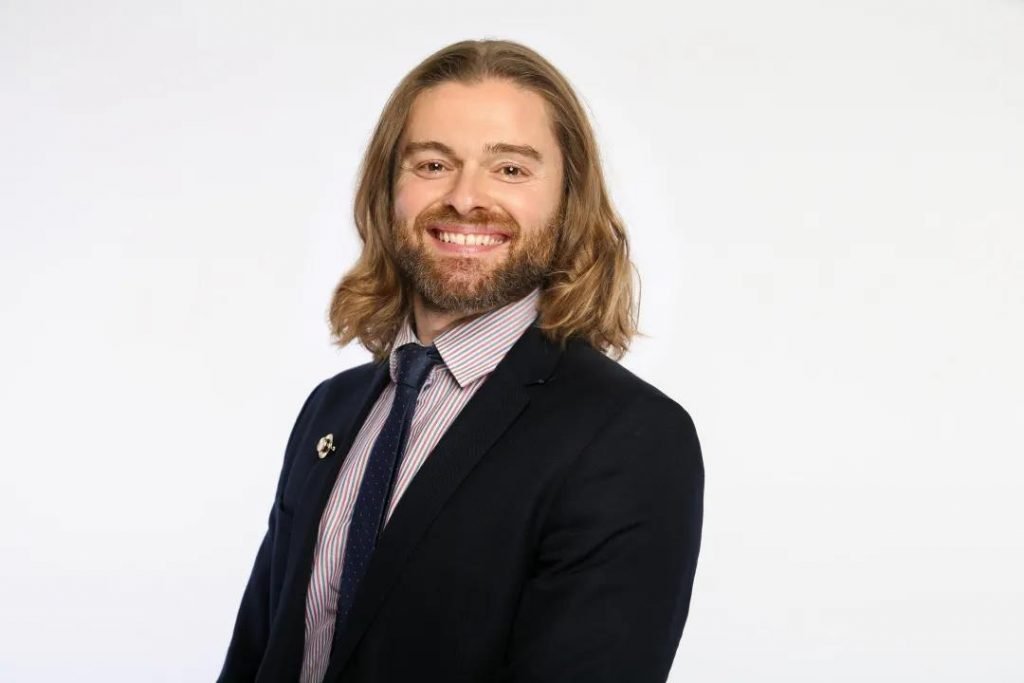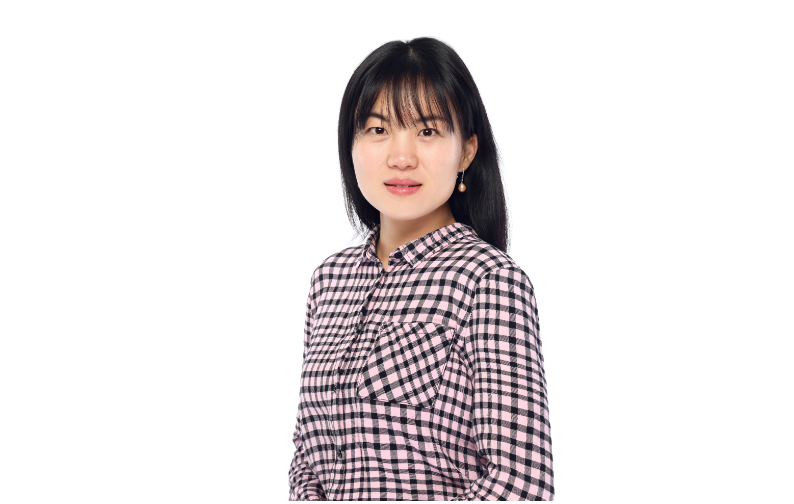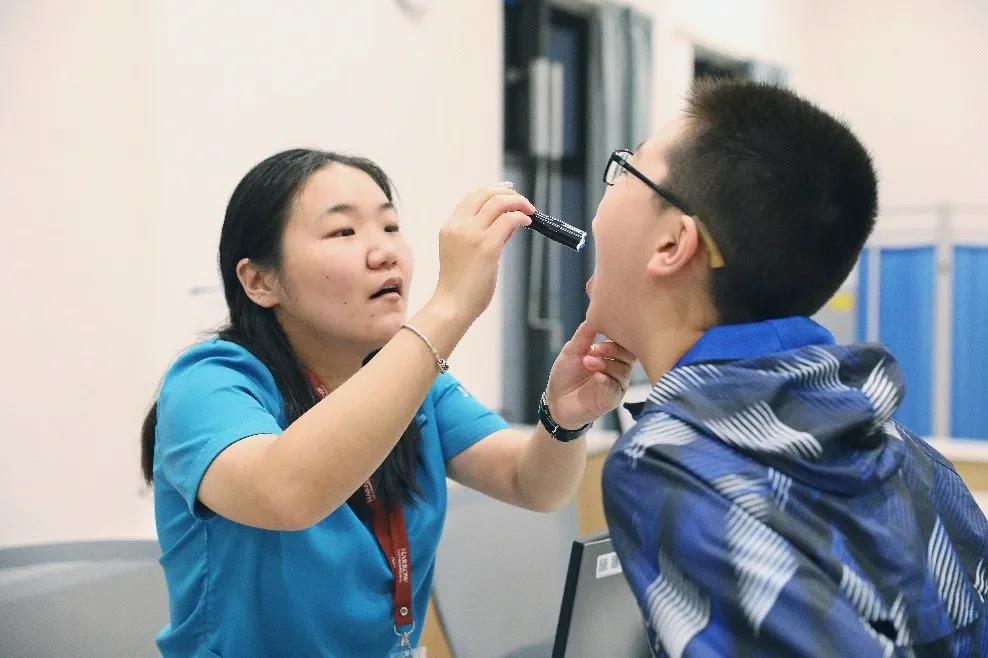 Mission Star in April 2021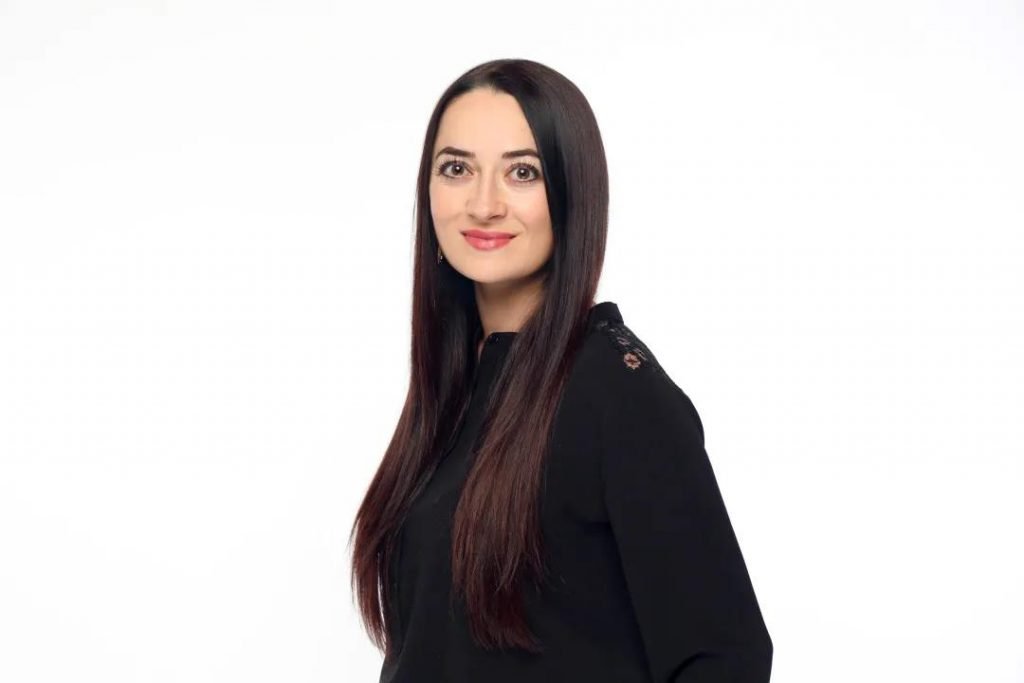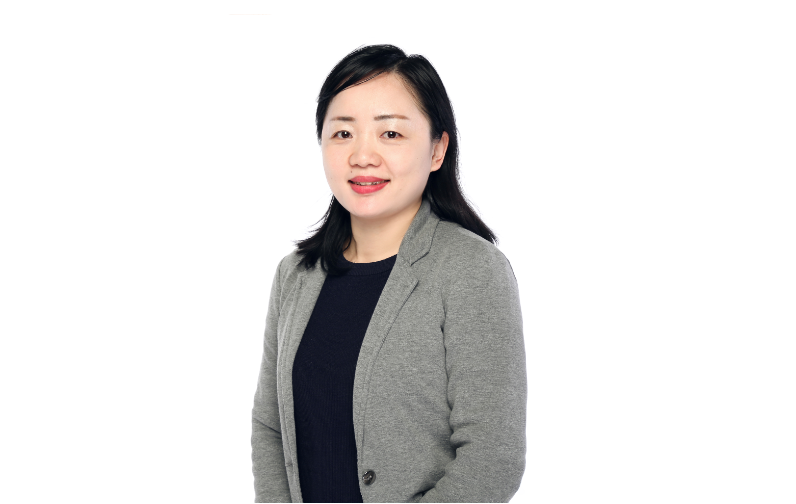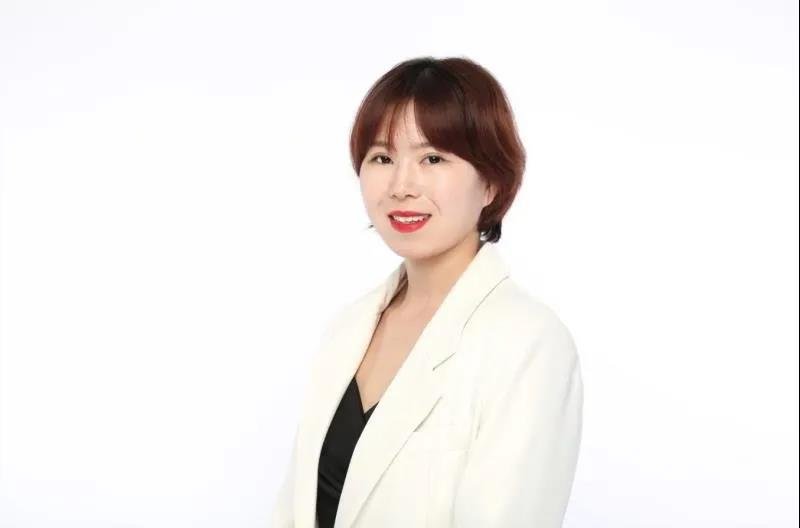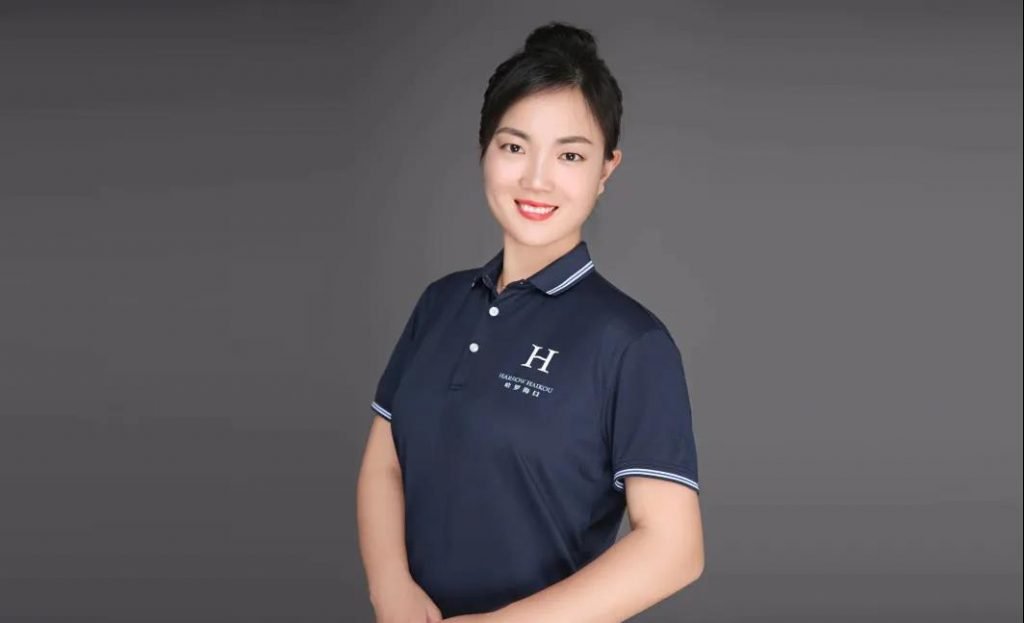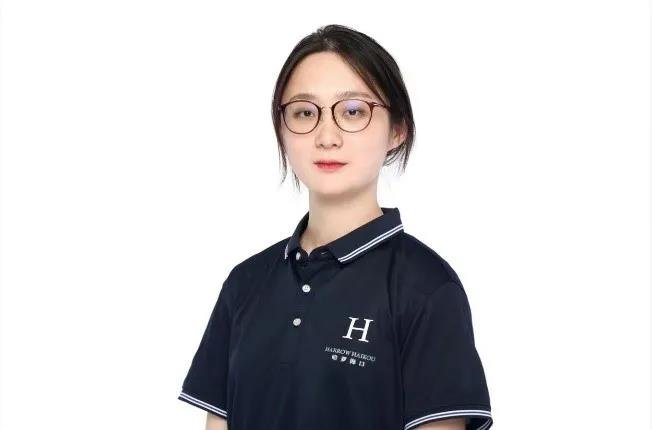 I'm sure you have noticed that
the prizewinners are not just academic staffs who are more familiar to the students.
There are also many excellent representatives from the administrative supports.
Harrow Haikou has always believed that every staff member is an important cornerstone of the school's development.
Progress and achievements at every step, are inseparable from each one's dedication, efforts and high enthusiasm for education.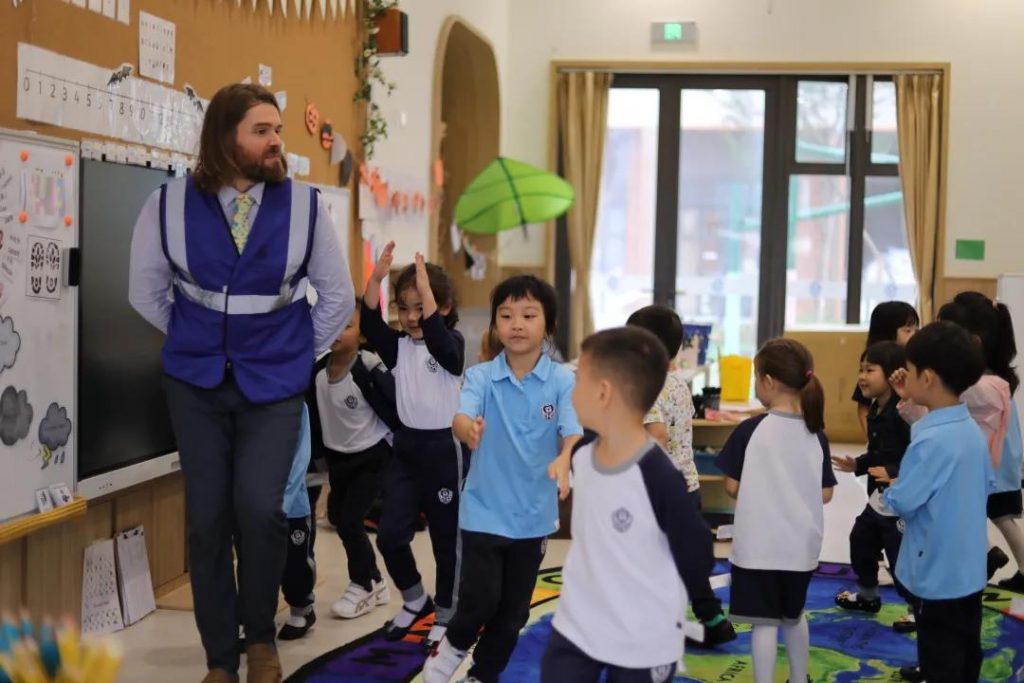 Let's Listen to What The Stars Say.
Ms Sindy Liu
Chinese Department Chief
It is often said that only when a seed is deeply rooted in the soil can it have unlimited vitality, and only when a teacher is in the atmosphere of hard work and entrepreneurship can he thrive! I am very grateful that I came to the fertile land of harrow at the age of 30. I grew up with the help of leaders. In the future, I will turn this gratitude into action, devote all my wisdom and strength to the unit, and strive to do better. Thank you.
Mr Antonio Pareja
WS Music Specialist
"For me, winning the Living the mission" awards was an honour. It came by surprise in the middle of a very busy period for the music department and… It just arrived on time to boost my confidence and gain energy to finalise the last touches of the House Music Event. Being recognised by your our own colleagues for your hard work gives you a lot of motivation to carry on working in such a great school".
Ms Celia Qin
Art & DT TA
Looking back on this year in Harrow Haikou, since the establishment of the school, my career has also grown with the development of the school. I can better improve myself and help students achieve Holistic education through cross curriculum. Harrow care about each child's growth also pays attention to the cultivation of teachers. CPD training, child safety training, study course guides, assessment requirements, so that I can continue to learn, improve the level of teaching, classroom management. When you encounter any difficulties, the relevant departments will give feedback and deal with it in time. At the same time, The line manager also gave me a lot of advice on career planning, and I look forward to growing up with the children in Harrow Haikou.
Ms Summer Chen
EYC TA
It is a great privilege to work at Harrow. The professional training has been invaluable. The high standards, the peer support, the excellent facilities all make Harrow a place where I can grow and follow my professional ambitions. The educational principles and practices make Harrow an example for all of China.
Ms Wilhelmina Zhu
EYC TA
Winning this award would not have been possible without the support and help I have received from my seniors and my colleagues, for whom I have the deepest respect, and from whom I have derived the strength to challenge myself and perform better at each stage.
I will continue my efforts to Year 1 and look forward to bringing about positive changes in the teaching and learning field for many years to come. I am humbled and appreciative. Thank you.
Miss Yoyo Zhao
P.E. TA
There is a preverb said: Barbaric in its physique and civilized in its spirit. Sports allow students to learn to win and lose, learn to lead and be led, learn to be active members of themselves and the team, learn when to fight, and when to admit failure. In Harrow's PE class, we will help children not only learn sports skills, but also experience the confidence and happiness that sports bring them. As a member of the Harrow PE teacher team, I hope to bring more sunshine to every student and make their campus life healthier and full of vitality.
Miss Elaine Xue
Government Affairs Officer
Gladly I found Harrow Haikou, where I feel full-filled, and keep on with learning and self-reflection every single day. Being supported by family and friends, I continued to stay strong. Also, support and resilience have brought me a change for the better. I feel happy that I finally made up my mind to move out of my comfort zone and experience the unknown.
"I am very grateful for their contributions to the school and the positive impact they have brought to the students.
I hope they can continue to improve and surpass! "
——Kelly M Wailes Head Mistress
Encouraged by the honour of Living the Mission,
Harrow Haikou will continue to
train more outstanding faculty and staff,
Let's work together to cultivate
outstanding talents in the future!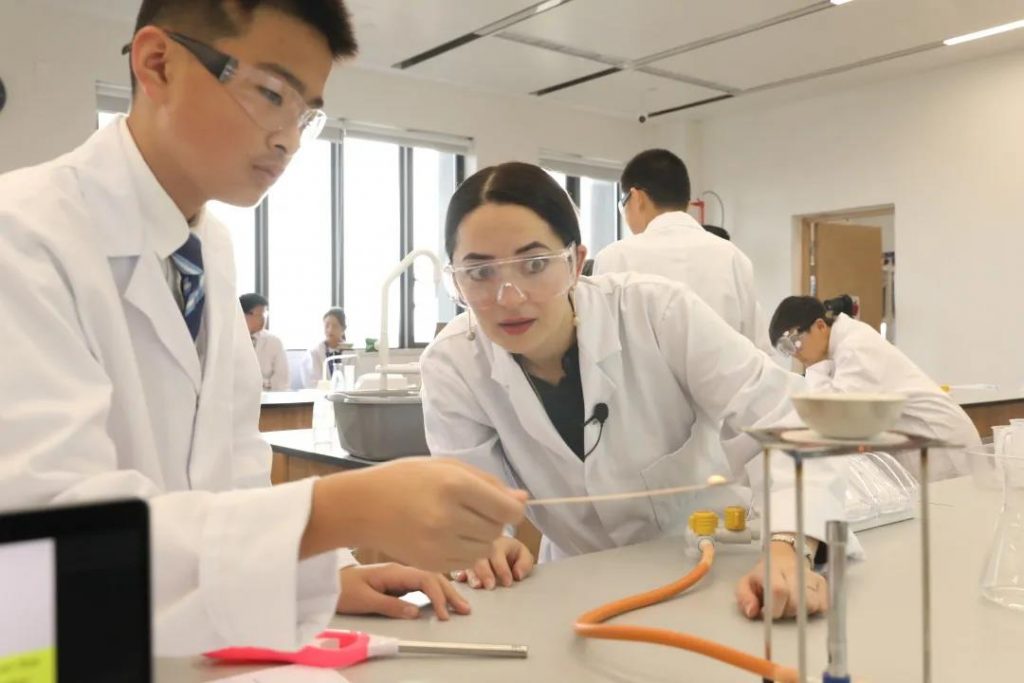 Want to learn more about
Harrow Haikou?
Contact us
招生热线 Admission's hotline
(86) 0898 6616 9981
(86) 139 0762 1850
邮箱 E-mail
admissions@harrowhaikou.cn
地址 Address
海南省海口市美兰区国营桂林洋农场林海三路15号
邮政编码: 571127
No.15, Linhai 3rd Road, Meilan District,
Haikou, Hainan, China, 571127