Harrow's four core values of Courage, Honour, Humility and Fellowship permeate each eventat Harrow Haikou for welcoming the Year of Tiger.
Let's take a look at how our students and teachers celebrate the most significant festival in China on the international campus of Harrow Haikou.
Click to see 2022 New Year video
The God of Wealth sends the fortune cookies to our children.  
On the occasion of our celebration, you must not miss Harrow's mascot – the little lion.
The lively lion dance show attracts the attention of the entire school
A class themed by the Spring Festival helps children know more about traditional Chinese culture.
Wish cards are full of the new year resolutions from each child.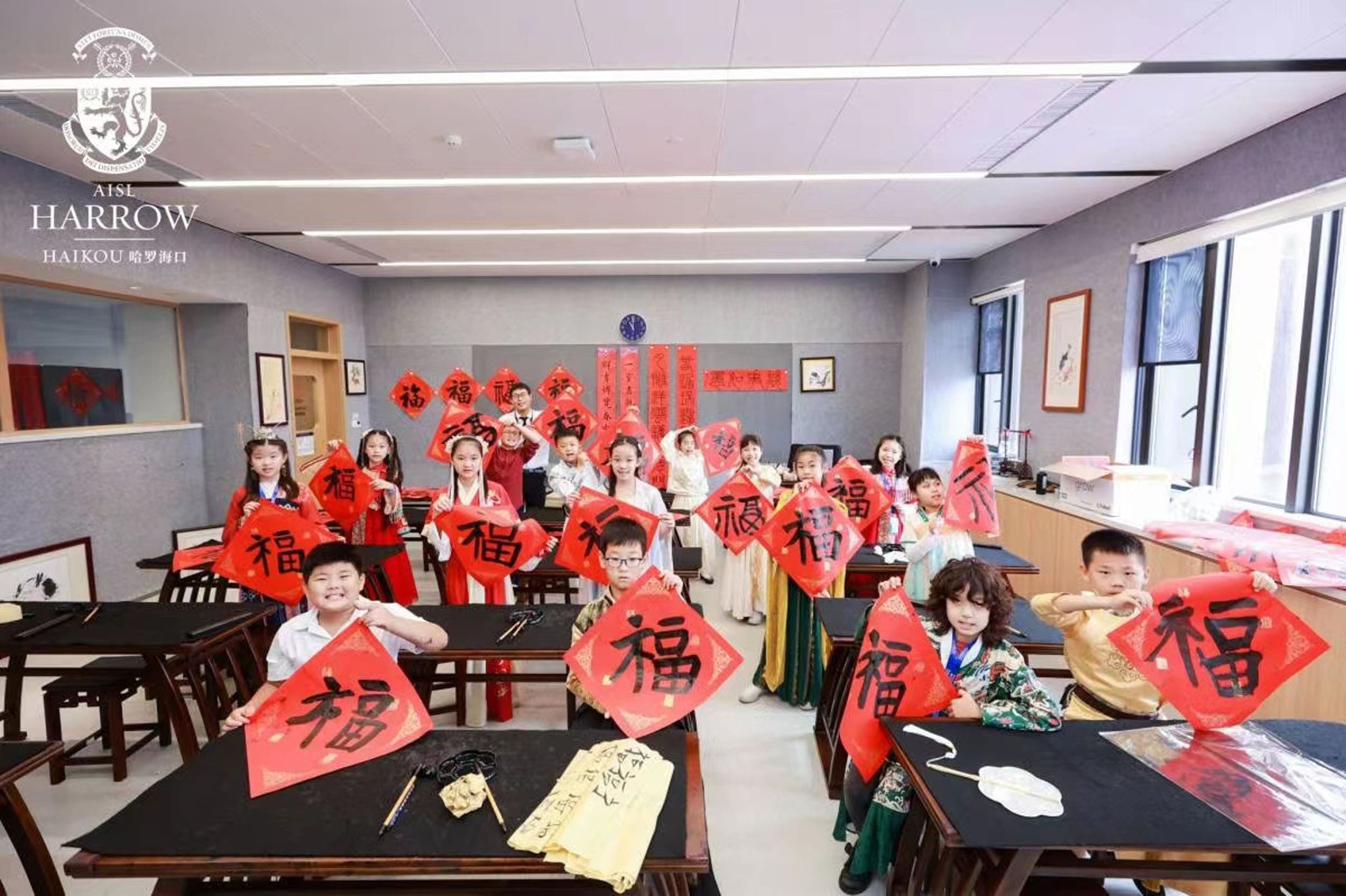 Spring Festival scrolls written by students express their blessings for the coming year.
It is believed that performing the dragon dance scares away evil spirits and the bad luck associated with them bringing in good luck and wealth instead.
The performance by our students shows the spirit of the dragon.
A high-quality, wonderful show is performed by students, who stand out in the Upper School 'House Got Talent' competition.
Spring Festival Show of the Upper School
Happy New Year! 
Wish you and your family a restful and sweet holiday!
Click to see New Year Wish of Harrow Haikou Teachers and students