Harrow Haikou has inherited the holistic education philosophy from Harrow School in the UK. We believe that each student is a unique individual with unlimited potential and we are dedicated to supporting them in areas they love and  encouraging them to make a difference. In order to inspire more outstanding students to explore the infinite possibilities of their future. Harrow Haikou has officially launched its Scholarship Programme!  
Inspiring future generations in the name of outstanding Harrovians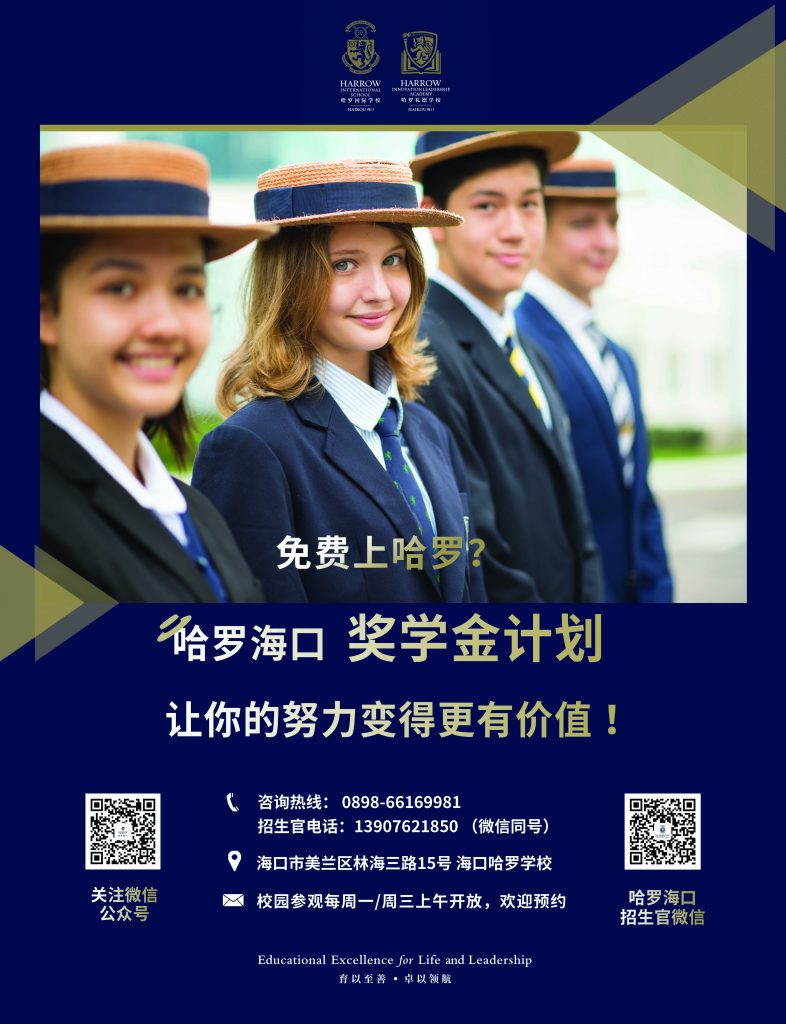 Founded in 1572 under a Royal Charter granted by Queen Elizabeth I, Harrow School in the UK has a well-deserved reputation for academic excellence, the 'House System' and outstanding holistic education.
Among the school's alumni are some of the most influential figures in world history including Lord Byron, Winston Churchill, Jawaharlal Nehru, King Hussein, Lord Rayleigh and numerous influencers, inventors, artists and Nobel Laureates.
In line with our philosophy of Holistic Education, we hope that every Harrovian will be inspired by the spirit of former Harrovians and display Harrow's four core values of courage, honour, humility and fellowship, whilst discovering their full potential and exploring their passions. Therefore, we have established our Scholarships in the name of outstanding Harrovians.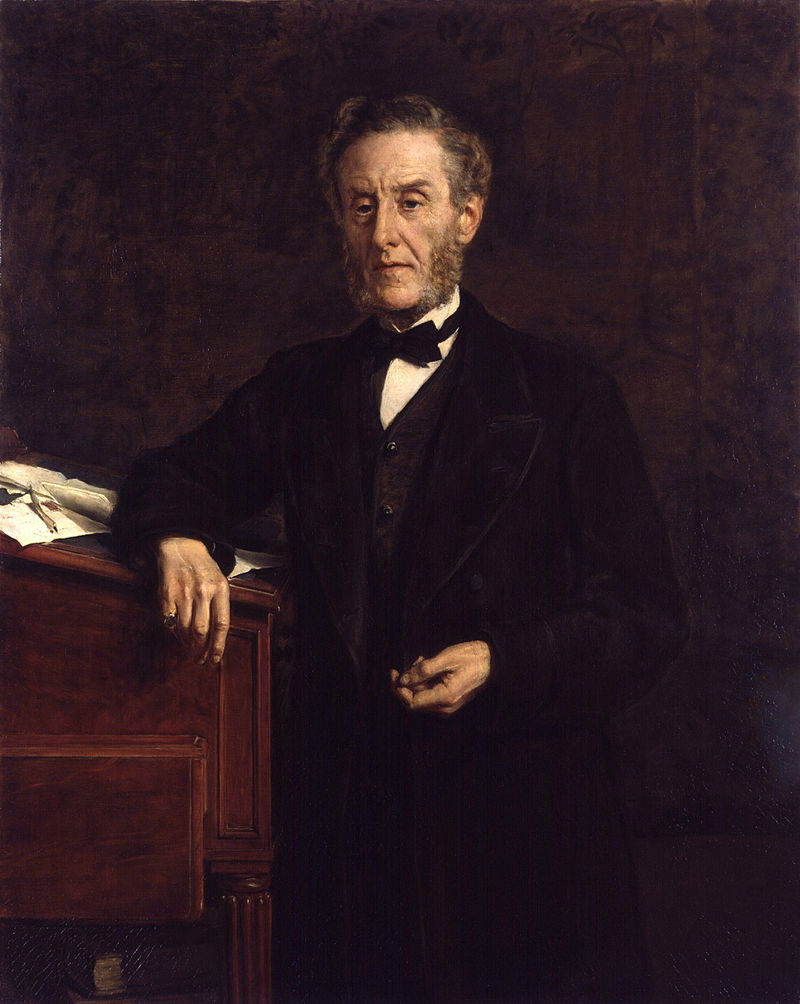 Our first Full Scholarship at Harrow Haikou is named after Anthony Ashley-Cooper, the 7th Earl of Shaftesbury.
The Shaftesbury Scholarship
Awarded to a student of good character, leadership and academics – an all-rounder.
The 7th Earl of Shaftesbury, known as Lord Ashley, was a Victorian politician and philanthropist, his achievement in replacing child labour with school education was highly respected.
Lord Ashley was educated at Harrow School (1813–1816) and Christ Church, Oxford, where he gained first class honours in classics in 1822, took his MA in 1832 and was appointed DCL in1841. He played a very key and leading role in Lunacy Laws Reform, Child Labour& Factory Reform, and Education Reform. He also served as the first president of Society for the Suppression of the Opium Trade. Until hisdeath, the Society's efforts eventually led to the creation of the investigative Royal Commission on Opium. 
His early life at Harrow greatly influenced him as an adult. In the school grounds, there was an unsavoury mosquito-breeding pond called the Duck Puddle.  He was greatly concerned about the health of his fellow students and insisted that the school authorities address the issue. Soon afterwards the Duck Puddle was inspected, condemned and filled in. This little triumph boosted his self-confidence, but it was more than that. It was a foretaste of his skill in getting people to act decisively in the interests of others. This was to prove one of his greatest assets in Parliament.
The Shaftesbury Memorial Fountain, popularly but incorrectly known as "Eros", is a fountain surmounted by a winged statue of Anteros, brother of Eros, the Greek god of Love. Anteros represented requited love and was known in Greek mythology for punishing those who did not return the love and devotion of others. Located at the south eastern side of Piccadilly Circus in London, England, it was moved after the Second World War from its original position in the centre of the circus, it was erected in 1892–93 to commemorate the philanthropic works of The 7th Earl of Shaftesbury.
Various Scholarships to Empower Your Talents
Harrow Haikou offers Scholarships to the brightest and most gifted applicants to the school, in order to support, nurture and challenge their talents, their academic prowess and their dedication.
the qian xuesen scholarship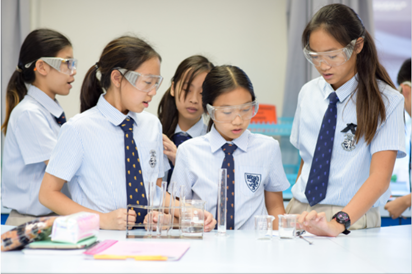 Named after a Chinese mathematician, cyberneticist, aerospace engineer and physicist who made significant contributions to the field of aerodynamics and established engineering cybernetics. 
Awarded to a student of high academic ability in Maths and Science.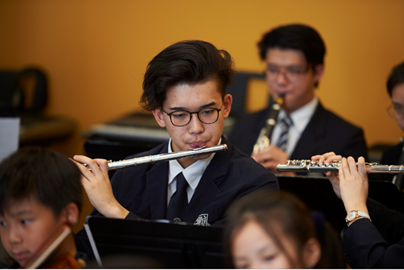 Named after Xie Bingxin, one of the most prolific Chinese women writers of the 20th century. Many of her works were written for young readers. She was also the Chairperson of the China Federation of Literary and Art Circles. 
Awarded to a student for their talents in the Arts(music, creative and performing arts).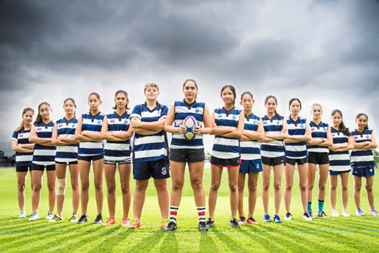 Named after Roberto Clemente, an American baseball player who was immortalised in the Baseball Hall of Fame but was also know for his humanitarian work. His legacy still lives on through his family and the Roberto Clemente Foundation which supports at-risk youths, disaster relief and promotes service leadership.
Awarded to a student for their sporting talents and service leadership.
Harrow Haikou also offers bursaries to current students and new applicants who require financial support.
The Churchill Places, named after Sir Winston Churchill, are available to students who demonstrate the characteristics of personal courage, wide-ranging thinking and a global outlook, who may one day change the world for the better.
John Lyon's Charity Bursaries are available to students who require substantial financial support and who live in the local area (Hainan Province).
The award of Scholarships reflects our commitment to academic excellence and personal development, as well as the importance of leadership and being part of a community in which everyone thrives.  The award is much more than a financial remission,  it is a personalised programme that works with the most able and talented students to better themselves and those around them.
Exceptional performance within scholarship examination, including:
 A 
Academic testing in English, Chinese and Maths;
 B 
A bi-lingual scholarship interview with the Headmistresses and Chinese Principal
 C 
A presentation on an area of interest or a performance for applicants for The Bing Xin Scholarship.
Production of a personal portfolio, which will include evidence ofinvolvement in extra-curricular activities inside and outside of school.
Evidence of excelling within any public examination courses they have undertaken prior to entry, as well as excellent standards at their current school.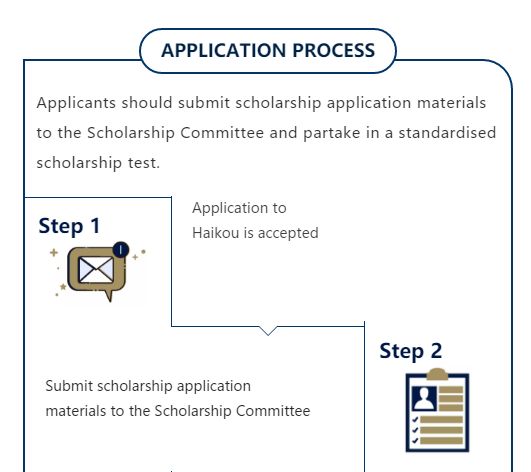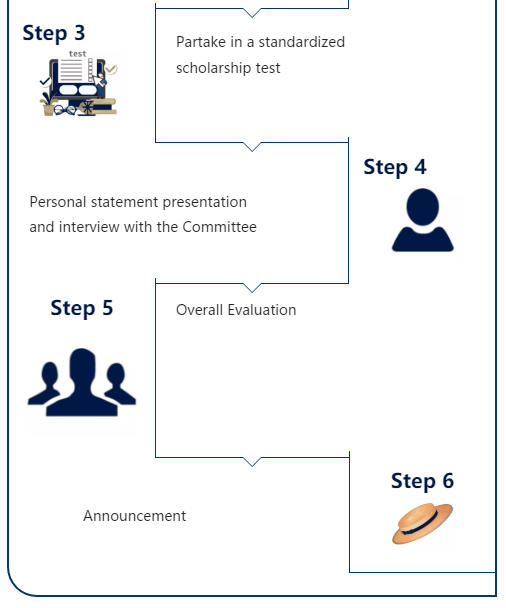 A Scholar at Harrow Haikou is likely to have natural ability and talent but more importantly, he or she has a genuine love of learning and commitment to their journey, both academic and personal. They regularly go 'above and beyond' in their work. You can see their passion and enthusiasm for learning and improvment through the challenges they take on, both in terms of the Super Curriculum and the Leadership and Service activities they take part in. 
We believe that Scholars will be role models and ambassadors that inspire other students and in doing so will enhance and enrich the education and development of the school community.