Inherited from the 450 years' educational excellence
from Harrow School
combined with the innovative spirit of the Hainan FreeTrade Port
The pursuit of academic excellence and holistic education ofHarrow Haikou
is reflected in all aspects of teaching, management andcampus life
This English immersion teaching mode
not only assists students in adapting to the teaching andliving environment of overseas universities in advance
but also contribute to students' laying a solid foundationfor Chinese
in the basic education stage
Deepening students' traditional cultural roots whileshaping their international vision
Varied Modes of Teaching
We are established in China, a "great land" in rapid development, so an international perspective is far from desired. Our next generation's understanding, recognition and appreciation of the local culture will greatly enhance their competitiveness and influence in the future world. Many parents worry that their children's Chinese learning will not be attached importance to after they enter international schools, which will lead to the decline of their children's Chinese level. At Harrow Haikou, the Chinese classroom focusing on differentiated teaching and interesting interaction has become a little wonderland for students to fully explore and seek knowledge.
"In the reform course of Chinese classroom teaching, the most important issue is how teachers learn to teach and how students learn to study. Through mutual learning, we can improve the efficiency and quality of classroom teaching and learning, and focus on the talents training mode, so as to successfully cultivate outstanding talents for the society and the country."
——Chinese teaching team of Harrow Haikou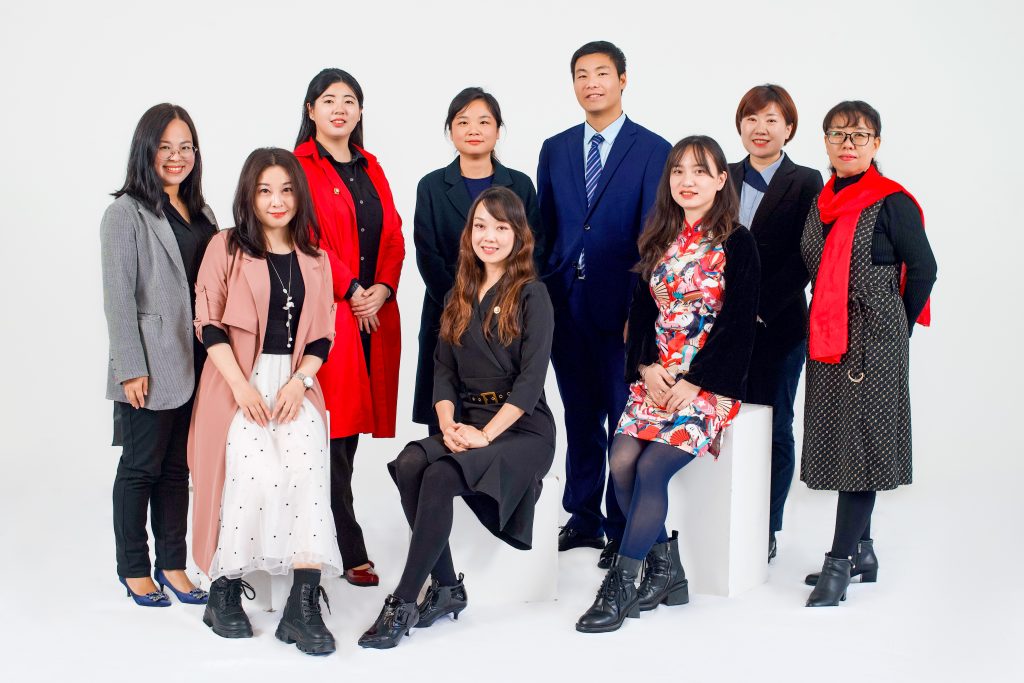 Recently, the Chinese teaching team of Harrow Haikou, under the guidance of teacher Sindy, director of the Chinese Department, launched a collective lesson preparation seminar with the theme of "differentiated teaching". In this teaching and research seminar, Sindy put forward that "in classroom teaching, through the integration and implementation of the individualized and differentiated teaching concept, teachers can grasp students' learning changes, provide students with various opportunities and strategies in classroom learning from the practice and implementation of adaptive teaching and differentiated teaching, and stimulate students' learning motivation and participation. Only in this way can students become interested in their study, so as to improve their learning effect."
Now, let's unlock the wonderful Chinese classes in the century-elite British school!
Classroom Live
Class Topic 1 : Lower School grammar class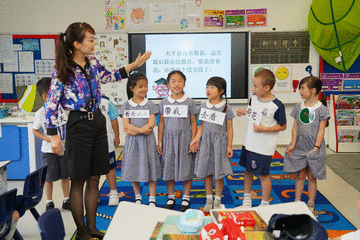 Classroom highlights
lower school is the beginning period for students tolearn to use punctuation. To develop the habit of using punctuation correctlycan lay a solid foundation for students' future Chinese learning. Ms. Sindy skillfully employed a variety of "smallgames" to stimulate students' interest in learningpunctuation and explore the acquisition of learning methods, which haveachieved good results.
At the same time, the teacher also paid attention tostudents' differences and individualization and provided students with diversified training throughdifferentiated teachingto consolidatetheir knowledge basis of punctuation and improve their ability to practically usepunctuation as well. Sindy's classroom can not only stimulate students'interest and motivation in study, but also ignite the fire of students' seekingknowledge, thus improving Harrow's lower school students' autonomous learningand active learning from an early age.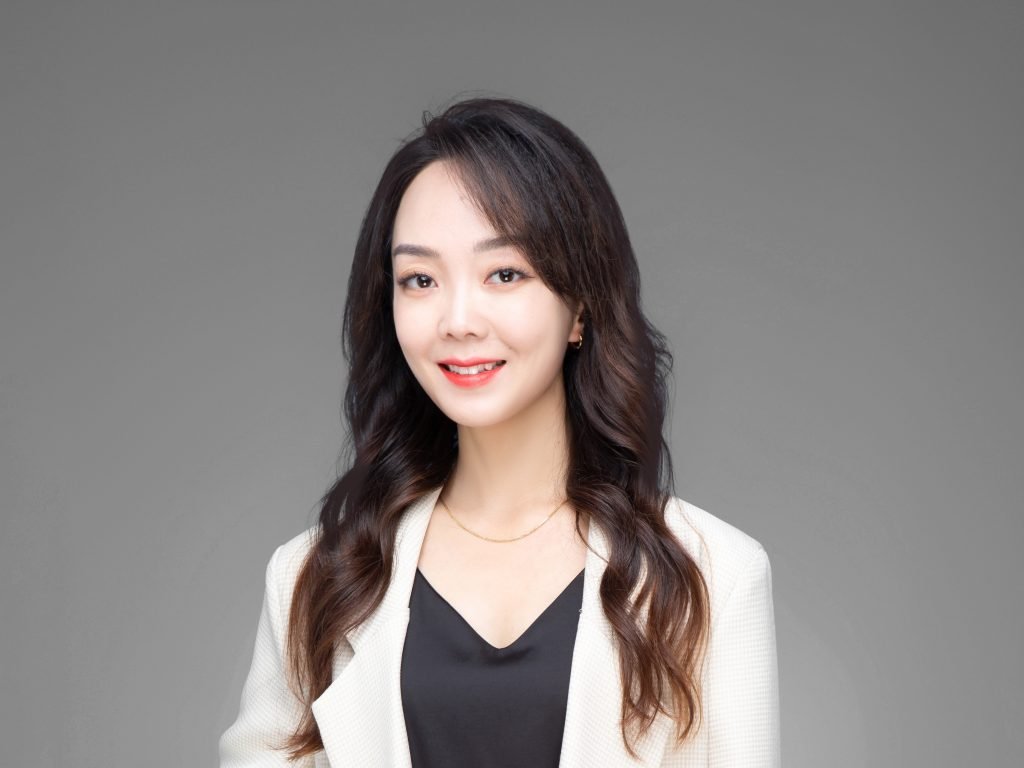 Chinese teacher: Ms Sindy Liu Director of Chinese Department
Senior teacher, provincial backbone teacher,provincial scientific research backbone director, national advanced individualin scientific research, the first prize of the First National Primary School ChineseTextbook Evaluation, the first prize of the Fifth National "Education ArtCup" Classroom Teaching Competition, and the special prize of the SeventhProvincial Primary School Chinese Classroom Teaching Competition. Ms. Sindyactively advocates and promotes the students' learning methods such as"project-based learning" and "research-based Learning" and has representedthe school to go abroad (Israel, Finland, Japan) for academic exchange andstudy. Ms. Sindy has presided over and participated in a number of nationalprojects, all of which successfully passed the examination and evaluation ofthe expert groups, and her many papers were published in national, provincialand municipal journals.
Specialties: PBL learning, inquiry learning, promotion ofdifferentiated learning methods, effective literacy in lower school, groupreading and whole book reading in middle and high school, and children's dramateaching.
Educational philosophy: employing "little games" to optimize the Chineseteaching for lower school students
Class topic 2: Efficient literacy course for lower school students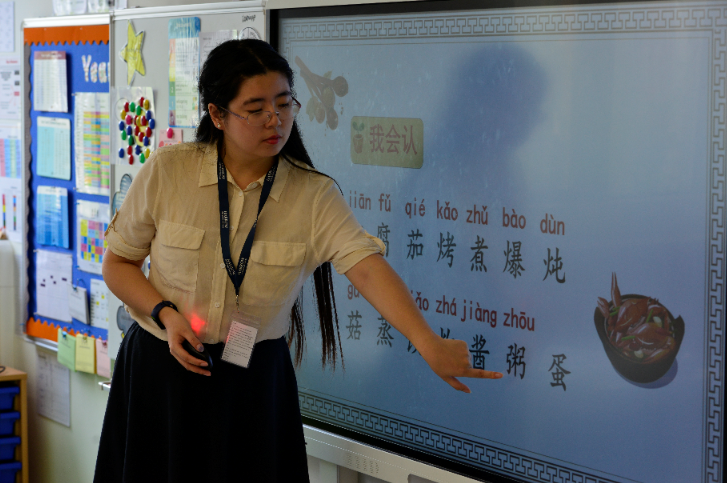 Literacy teaching is the focus of Y2 Chinese courses. Miss Li used pictophonetic characters as the main body to classify literacy, guidedstudents to associate literacy by taking advantage of pictures with words, andthen through the rich and colorful dishes on the menu, made students naturallyfind the similarities of the same radicals between Chinese characters, so as toenable students to have a more intuitive understanding of Chinese characters.This method can help students memorize new words faster and longer.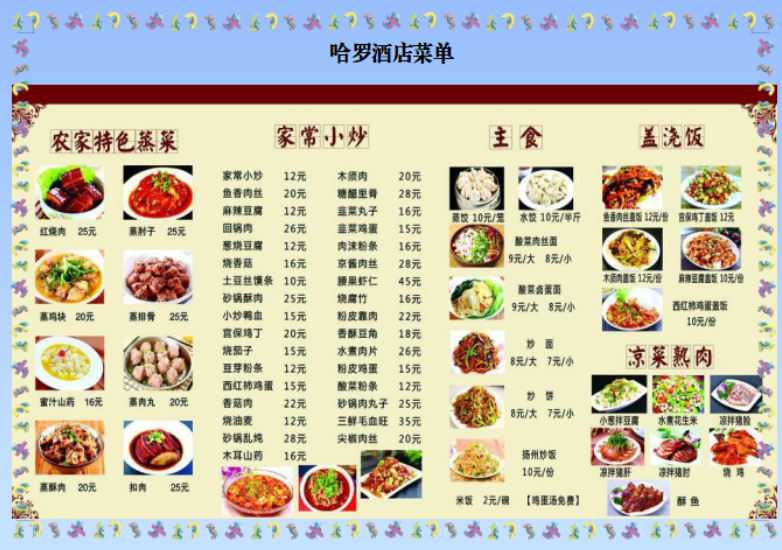 Meanwhile, Miss Li attached great importanceto the learning effect of students, paid attention to the differences of eachstudent, and specially developed a hierarchical "Iam the chef" grouping task list,so that each student could master knowledge step by step. The whole classroomatmosphere was active, the teacher was in the role of guider and facilitator,and students helped each other and learntindependently. It embodies Harrow's idea of developingstudents' autonomous learning ability.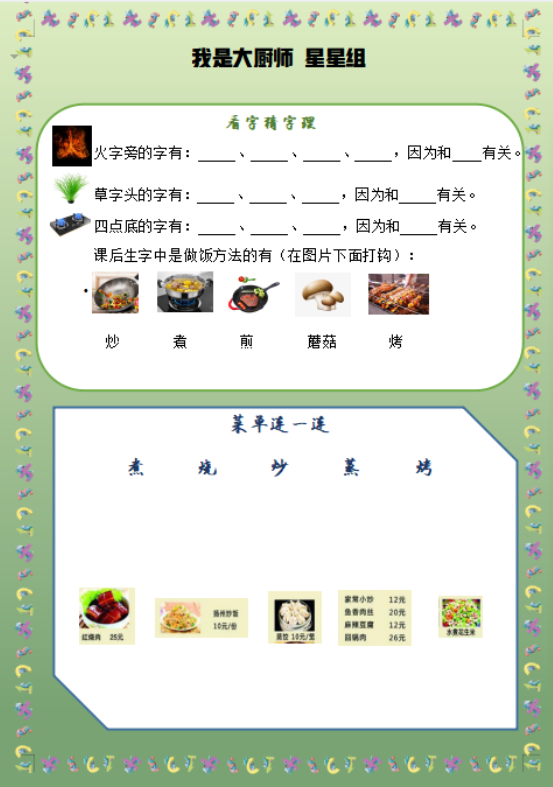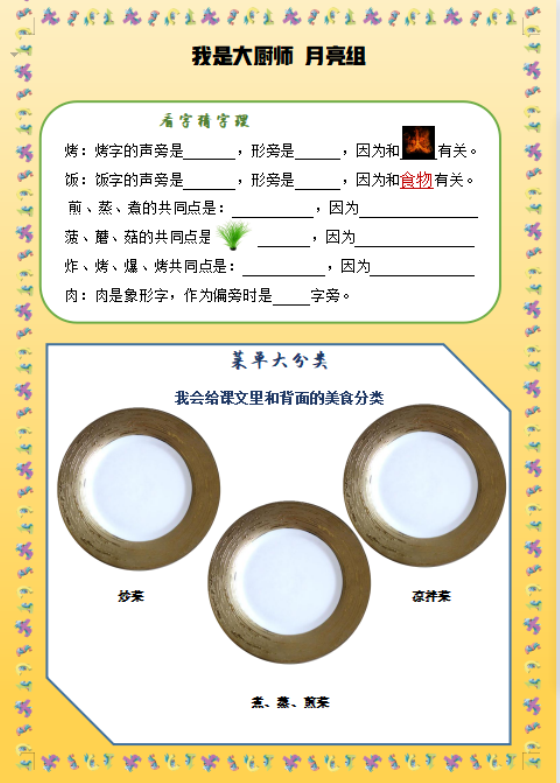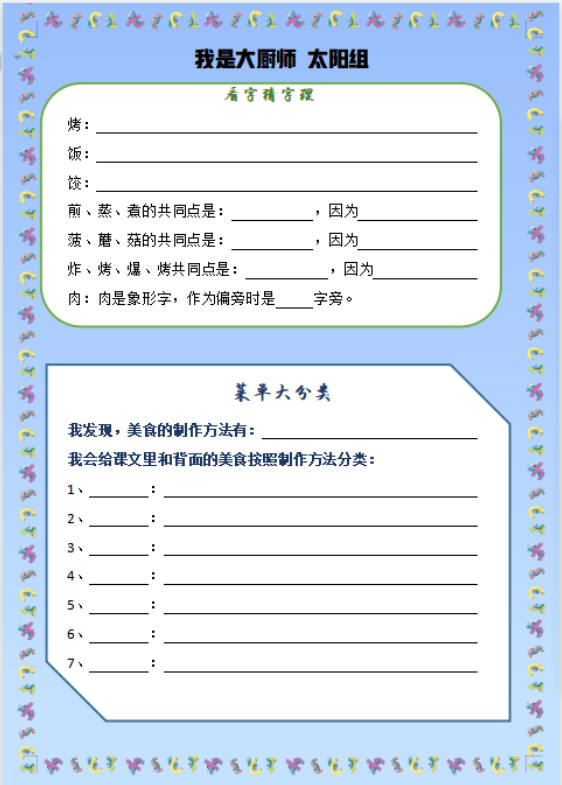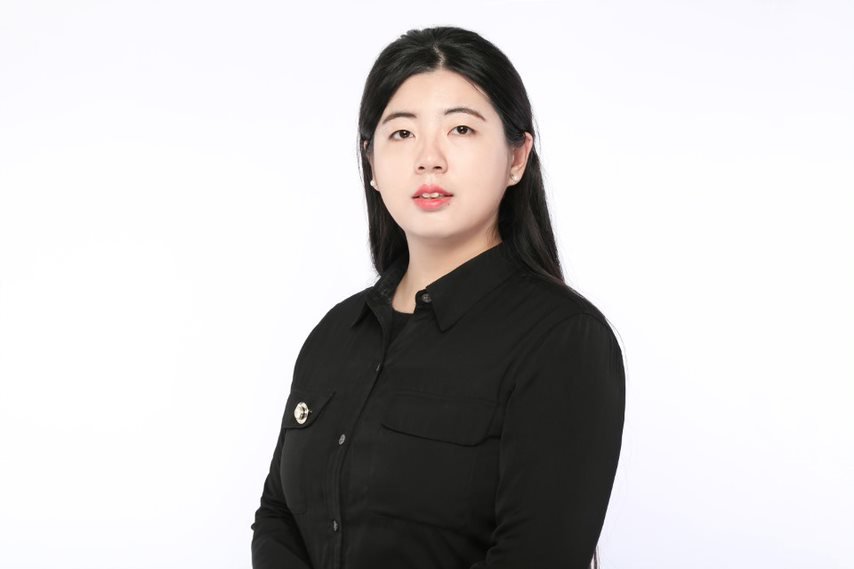 Miss Li graduated from the normal universitydirectly under the Ministry of Education, Southwest University, majoring inChinese education, master's degree. She has won the honorary title of ExcellentTeacher for many times. Miss Li has a great passion for literature and pursueshappy study. As a member of Hainan Writers' Association, Miss Li's book "CollegeGraduates Work as Village Officials" has been listed in the "New GreenSeries" plan and published many times. Besides that, her literary workshave been published many times in the core journals at or above the provinciallevel. Adhering to the teaching concept of "playing extremely happily andstudy extremely hard", Miss Li is committed to happiness education with anaim to develop students' innovative thinking, independent learning ability, andencourage students learn to create their own future.
Specialties: efficient literacy teaching, mind map reading, mind mapwriting, immersion teaching and heuristic education
Educational philosophy: help students read efficiently and associatively bylearning the rules of new words
Class topic 3 : 
antientpoems appreciation for middle school students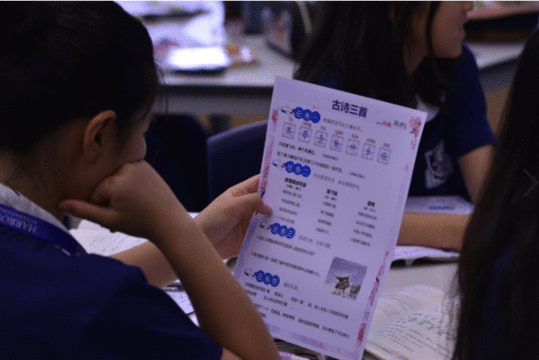 According to the Chinese teaching concept of improving students' humanistic quality at Harrow School, combined with the cultural characteristics of ancient poetry, Ms Song determined the teaching focus of this course as: guidance of learning methods of ancient poetry. That is, make the class students-centered and promote "autonomous, cooperative and explorative" learning. The specific learning methods are as follows:
(1) learn ancient poetry and know about the author
(2)comprehend the meaning of the question and actively ask questions(3) understand the poems by grasping the key words(4)recite more and engage emotionally in the poems.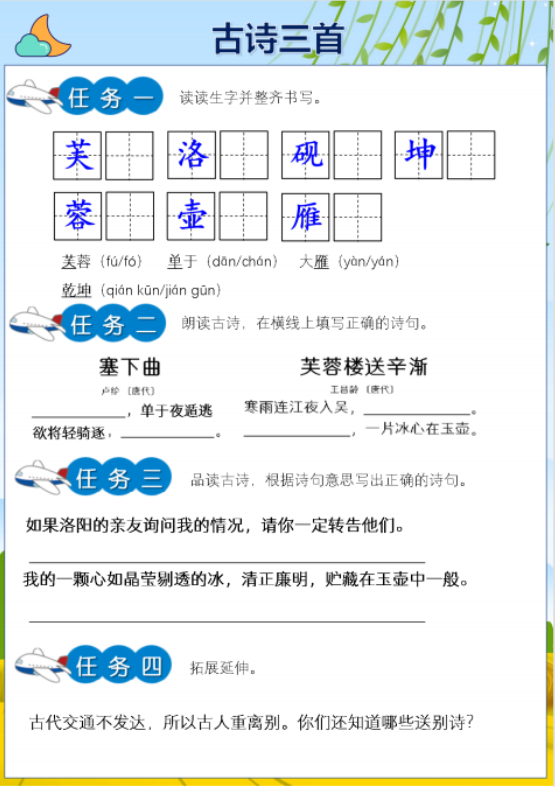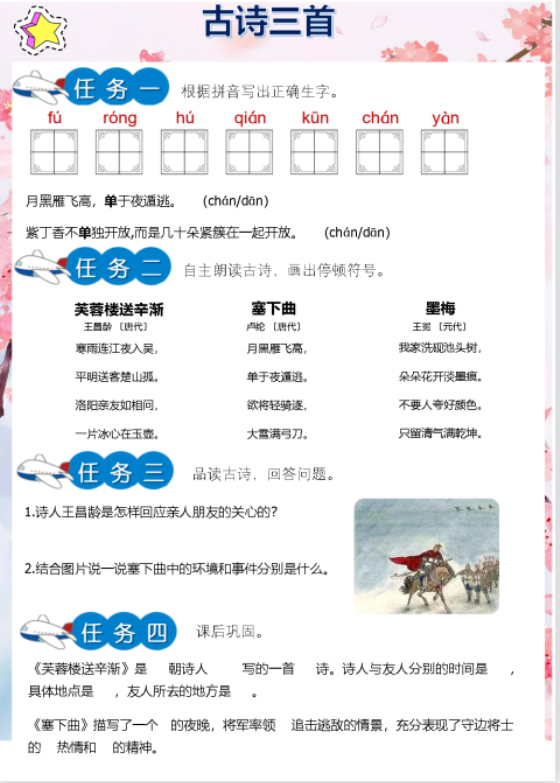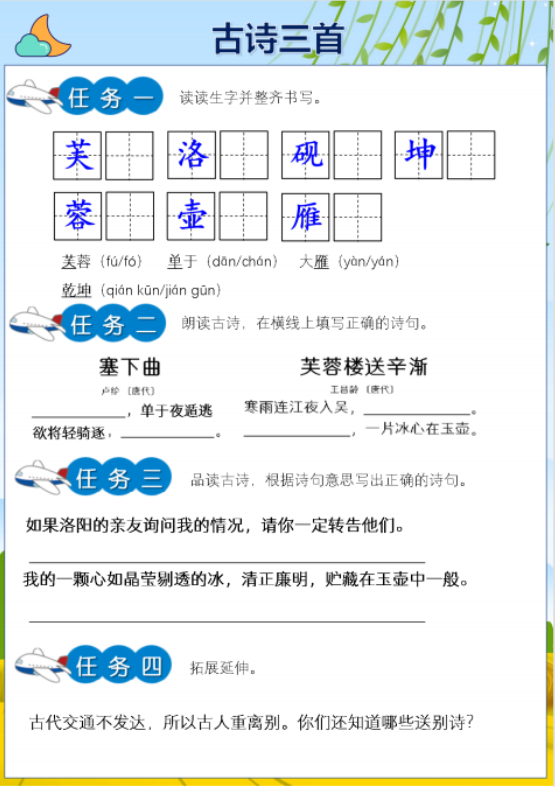 Ms song pays attention to each student throughout the teaching process. She also takes the learning task list of the text "Three Ancient Poems" as the point of penetration, designs differentiated task list according to students' learning situation and needs, and adopts step-by-step teaching approach to efficiently complete the course targets, thus making students become the masters of themselves in learning.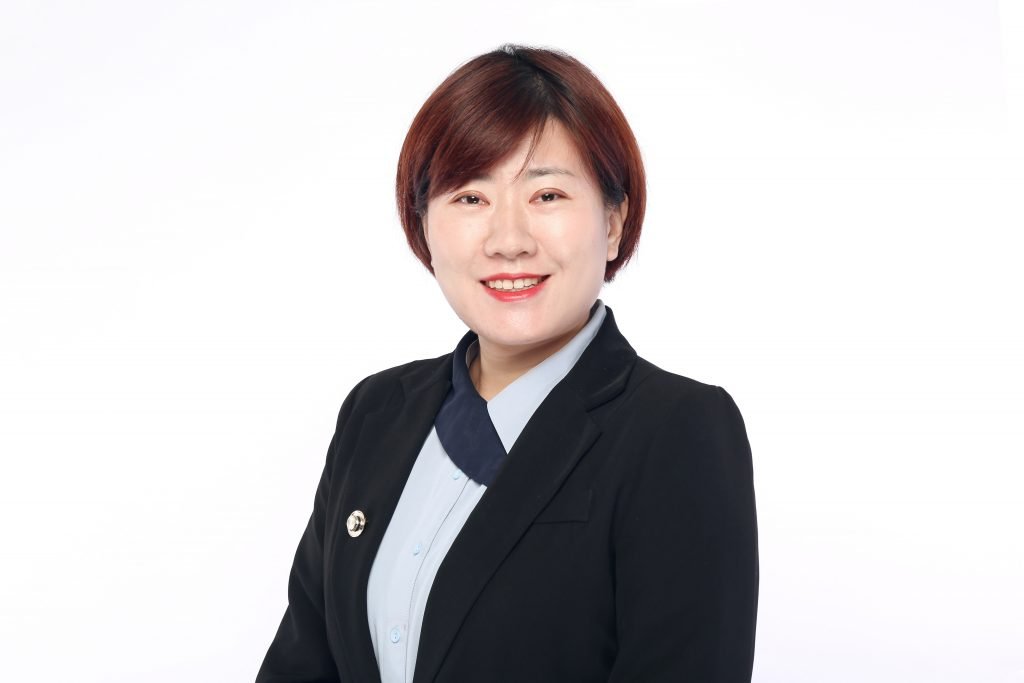 Master of Education in "211Project" universities, senior teacher of primary schools. Ms. Song attachesgreat importance to the exploration and research to figure out useful andeffective teaching and educational methods, and have made a breakthrough inapplying creative teaching method to cultivating students' Chinese thinking.All of her graduated students have been admitted to provincial-level schools.Ms. Song has won national and provincial honorary awards for many times. Shehas won the first prize of "one teacher, one excellent class" forprovincial-level teachers, the first prize in the teaching skills competitionof the provincial-level teachers, and the first prize of the first primaryschool Chinese teachers' micro class competition. She has presided over andparticipated in varied national and provincial teaching and research projects,all of which were approved and concluded by the expert groups, and were ratedas excellent projects for academic exchanges. Ms. Song has published a numberof teaching papers in the core academic journals.
Specialties: situational teaching, heuristic teaching, systematicteaching mode for primary school students
Educational philosophy: guide students to learn to observe, ask questions, begood at thinking, and ultimately teach students to be able to freely expresstheir ideas as well as imperceptibly cultivating students' creativity.
Class topic 4 : composition class for middle school students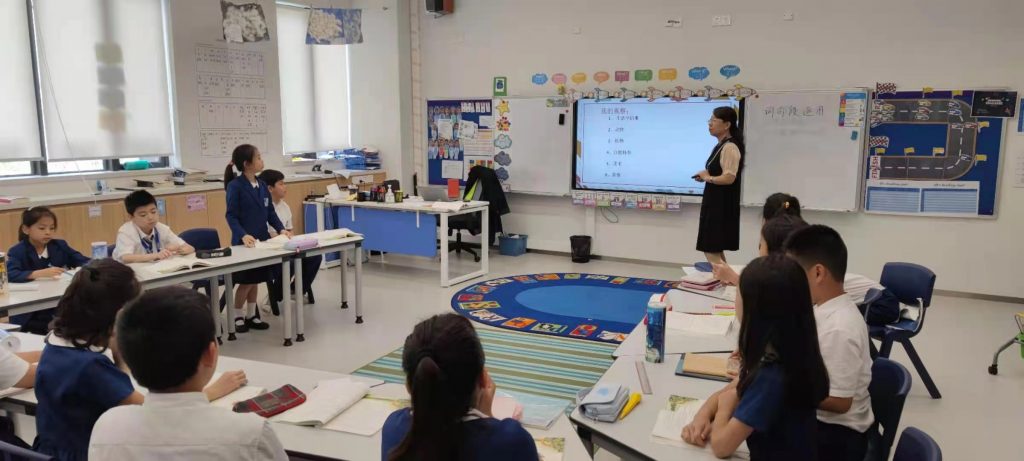 the purpose of this composition exercise is to guidestudents to follow examples and write down what they have observed and thought.This is a small practice of writing to train students' actively thinking andasking questions when observing, and to write a paragraph by following theexample sentences.
Ms Li first asked the students to observe two examples andfind out the similarities between them. Through reading aloud, she guidedstudents to identify that the two paragraphs were describing what the authorhas seen, and then put forward the author's own questions. Such questions werewell-founded, and the rhetorical sentence pattern strengthened the tone ofquestions. Ms Li guided students to recall the relevant things observed inlife, imitate the example sentences, and actively raise questions. Duringteaching, Ms Li not only allowed students to practice speaking freely but alsohelp improved students' oral expression ability, inspired them active inthinking and describing and asking questions about their observed phenomena in dailylife. This teaching mode not only expands students' thinking, but alsocultivates students' creativity. In addition, Ms Li designed a hierarchical card of writing tasks and gave targeted guidance toencourage the students to observe carefully and express freely, so as to arousetheir motivation and self-confidence in writing.

Student Works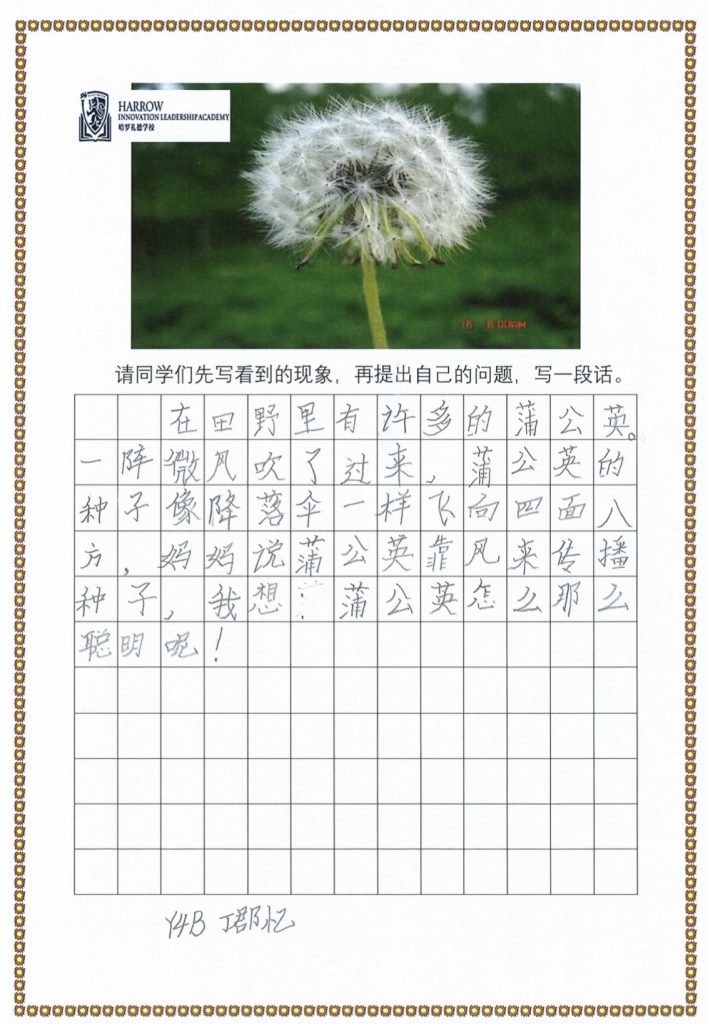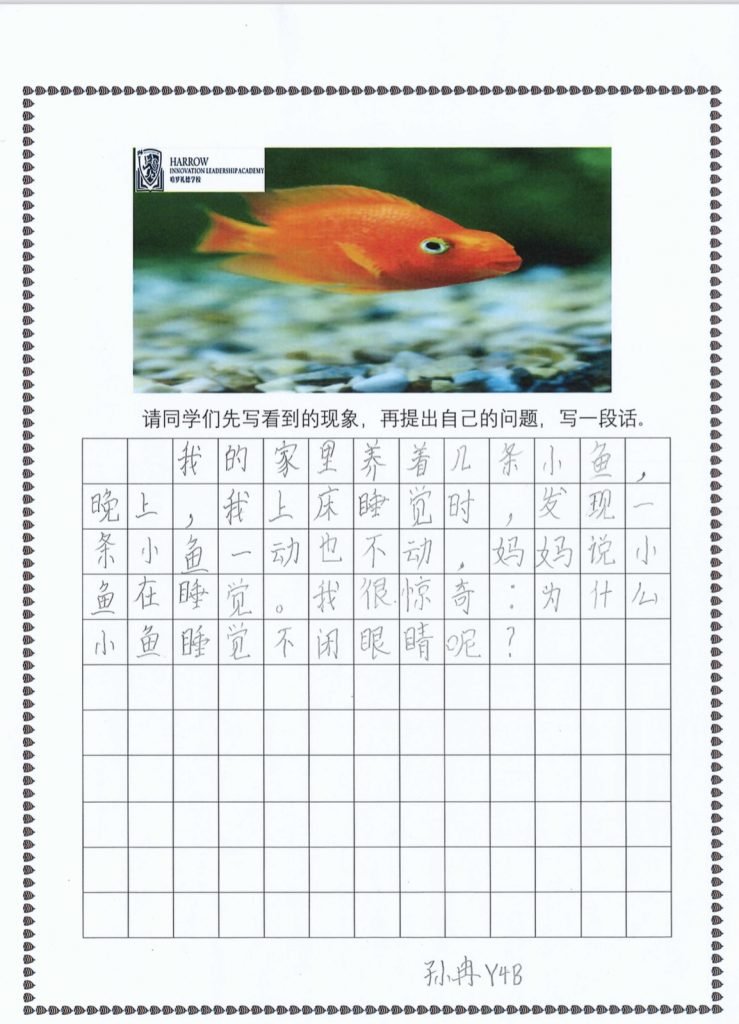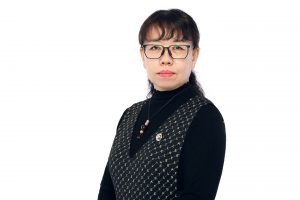 Senior Chinese teacher of primary schools andhas been teaching Chinese in primary school for many years whether for Chinesetextbooks in Jiangsu Education Press or People's Education Press. Ms. Li hasexperienced the reform of Chinese textbooks and has mastered the key anddifficult points of teaching for each grade. She has abundant teaching experienceand is proficient in various effective teaching methods. She also has richexperience in composition teaching for middle and high school students and isgood at guiding students to observe life and learn to write.
Specialties: reading and writing, literacy and calligraphy guidance forpre-prep students
Educational philosophy: guide students to learn to observe, ask questions, begood at thinking, and ultimately teach students to be able to freely expresstheir ideas as well as imperceptibly cultivating students' creativity.
Differentiated teaching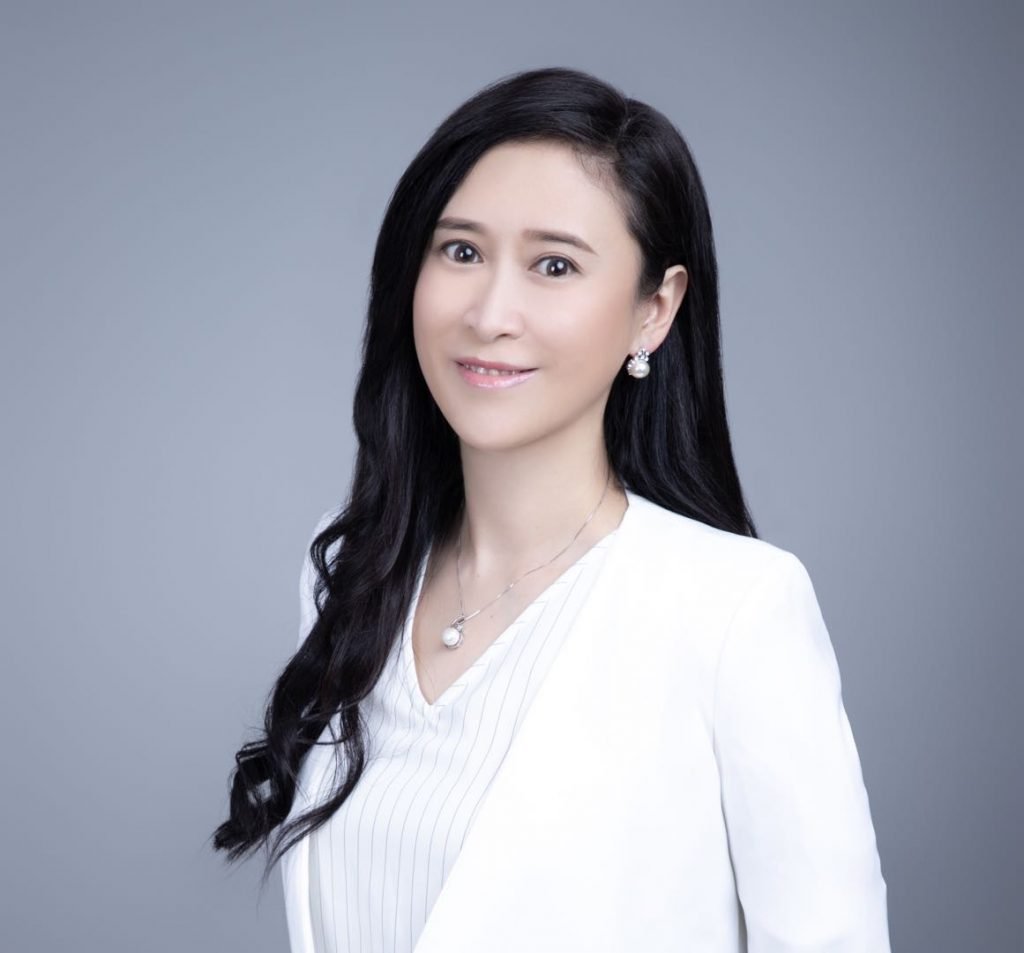 Linda Wang 
Deputy Director of Education, Harrow International China
Confucius' Teaching students in accordance with their aptitude" is one of the cornerstones of traditional Chinese education concepts. Western countries also carried out active research on differentiated education at the end of the last century. How to balance the relationship between individualized characteristics and centralized education is a major issue for us to educate people to think and practice in depth.
Differentiated teaching pays attention to the differences of individual students. Only when teachers respect the differences of students, teach in a targeted manner, and implement multiple evaluations, can they truly "persist in teaching for the sake of learning". Education is the country's prosperity, and education is strong, and the country is strong. Education is the country's most important weapon. The Chinese team of Harrowhaikou is actively exploring and has made fruitful teaching practices. The education colleagues of Harrowhaikou can teach "for the development of every student", integrate the essence of Chinese and Western education, and contribute to the establishment of Harrow School in China.
Extended Teaching
Harrow's education crosses the boundaries of the classroom, and Chinesecourse is no exception.Inaddition to the basic courses, the Chinese teaching team of Harrow Haikou hascreated three development pathways in accordance with Harrow standards tobroaden the knowledge scope and extend the depth of teaching.
The first is to broaden the content of the course. Every day, outside the course,teachers will recommend classics of traditional Chinese culture and guide students to read them systematically. Every week, traditional culture, pen-and-ink calligraphy, educational drama, interesting writing and other courses will be carried out instudents' extra-curricular time, aiming at improving students' Chinese cultural literacy in multiple dimensions. The school will also hold speech and debate contests every month to develop children's comprehensive qualities. Participating in activities of guessing the lantern riddles and making Qing Ming rice balls to celebrate the traditional Chinese festivals, Harrow's children can experience wonderful study tours of Chinese culture through experiential education.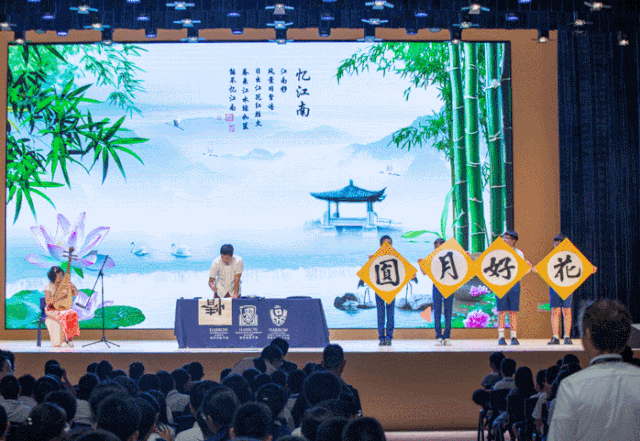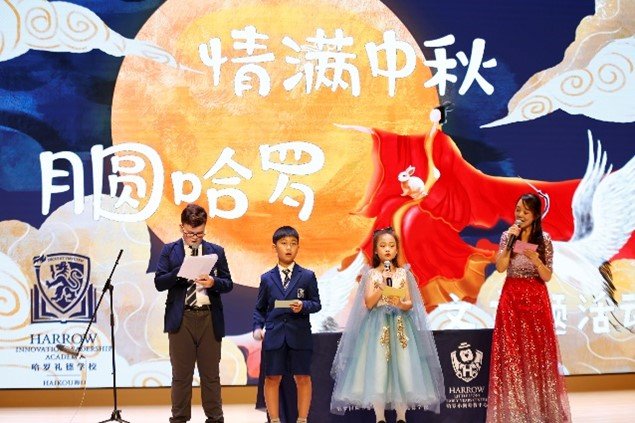 Secondly,by drawing on the essence of British education, Harrow Haikou will also carryout project-based Chinese learning. The school will launch a cross-gradetraditional comprehensive project in each term, and a Chinese-theme project ineach grade every month; These projects are all planned, researched, implementedand released by students themselves. Teachers will play the role of tutors andassistants in this process to guidechildren to learn how to learn.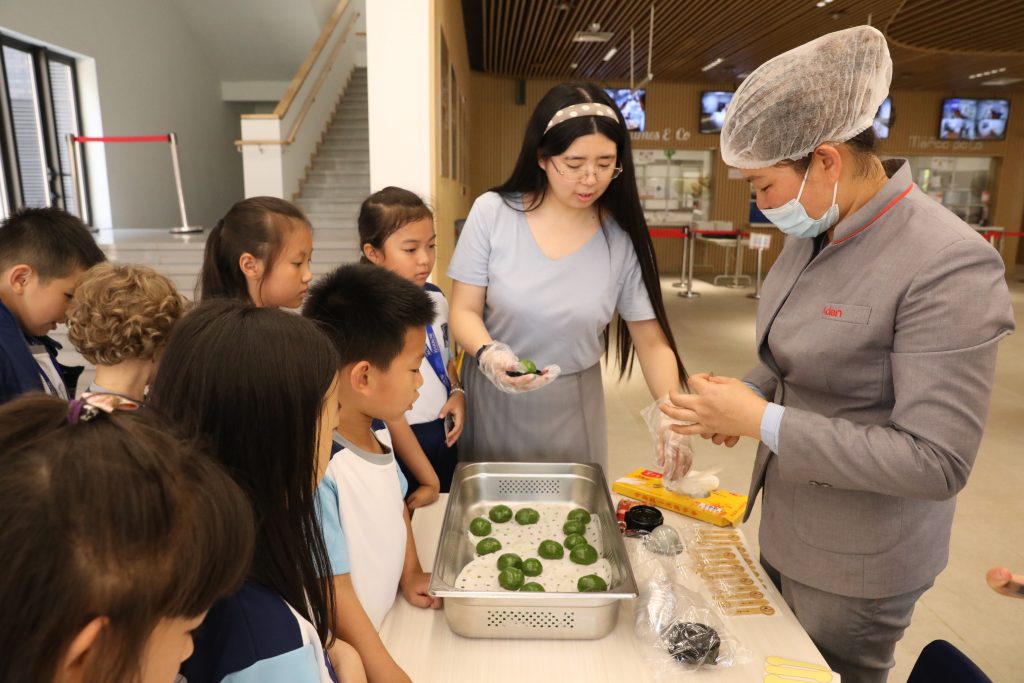 As the core part of Harrow's education, personalizedtutoring has also been implemented in Chinese education. The Chinese team of Harrow Haikou will conduct acomprehensive and continuous assessment of each child's Chinese ability, andprovide a customized teaching plan for each child on the basis of their Chineselevel. This method has broken through the shackles of traditional Chineseteaching in public schools, and creatively introduced differentiated teachingand scaffolding teaching mode, so as to contribute children's Chinese Learning.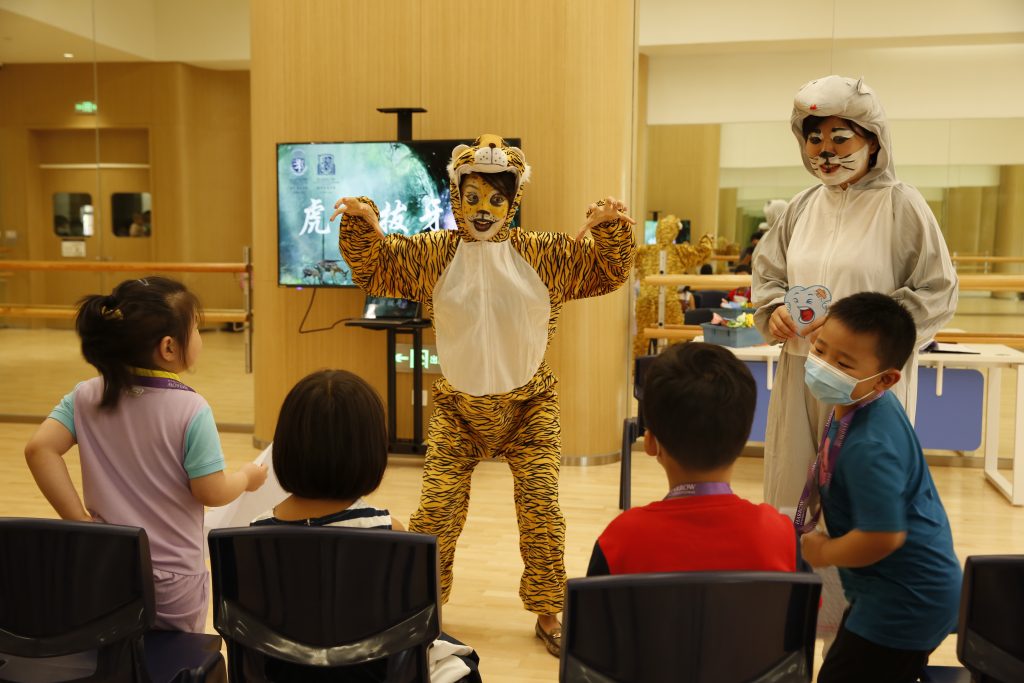 High quality of Chinese teaching
To ensure the high quality of Chinese teaching, Harrow Haikou's teachingevaluation and teacher training are in strict accordance with Harrow standard.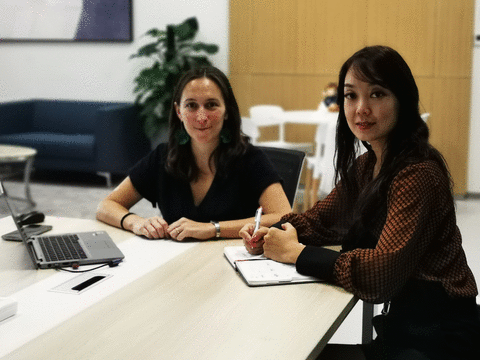 On the one hand, through the evaluation ofteaching process and ability, taking the long-term development of students asthe fundamental goal, to optimize teaching procedures and ensure efficientteaching; On the other hand, to carry out continuous teacher training under theframework of Harrow Academy, to adhere to providing high-frequency,high-quality and high-standard teaching training for Chinese teachers inschool, and to optimize teaching methods.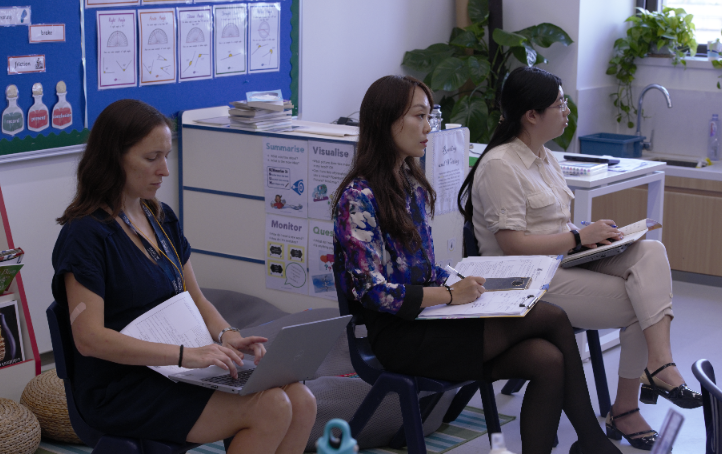 Through the global network of Harrowschools, Harrow Haikou integrates teaching resources and uses Chinese as the medium to enhance students' understanding of multi-culture, cultivate students' global vision and enhance their leadership, so as to develop good foundation for Harrow students to go to the world. Regular exchanges between Chinese and expat teaching teams also enable Chinese teachers with rich domestic teaching experience to benefit from western teaching methods and skills, thus complementing each other.