Experience exotic world cuisines
Travel Around the World in Your Classrooms
Students in each House collaborated with each other to decorate the classrooms according to the style of their selected country (Brazil, Italy, India, France, the UK…). Every time when entering the classroom, it was like landing on a new country. In order to decorate the classrooms, students made maps, architecture, art, animals, fashion brands, handicrafts and other works with different countries' features. Russian dolls, koala and kangaroo stickers, Ferrari cars made of cartons, double decker buses in the UK······
Besides that, students also made the Taj Mahal, Eiffel Tower and other world-famous buildings. One was able to easily travel around the world and experience the uniquecustoms of various countries in the classroom!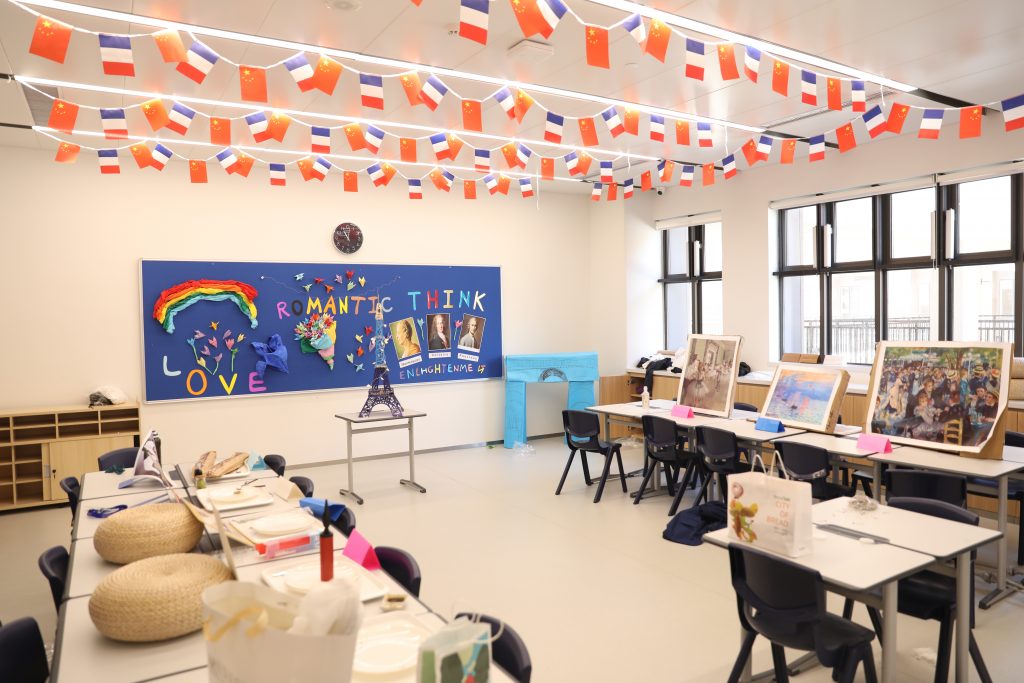 Music and dance performances with ethnic customs pushed the atmosphere of the International Week to a climax! The talented Harrow students put on their national costumes, including cheongsam, sari, kimono and rococo dresses, turning themselves into"local aborigines", presenting a series of wonderful music and danceperformances: Indian folk dance, drums, Indian music, French duet, Russian DJ,football, guzheng, violin, dance, piano…
Their wonderful performances have gained applause from the audience. In addition, the students also performed films and imitated the art works to further experience different cultures.
Multi Media and Project-Based learning
In order to train students' ability to use multimedia tools independently and stimulate their innovation skills, the International Week adopted the way of video display. Students we reencouraged to cooperate with each other to shoot and edit a 3-minute video about their understanding of each country as well as the preparation process, which would be displayed and reviewed in the auditorium. The winner would get bonus House points.This event not only has trained students' ability to use multimedia, but also promoted Harrow's core values Courage, Honour, Humility and Fellowship. It encouraged children to recognise the advantages of each person through collaboration, learn to respect differences, support one another, cooperate efficiently, and cultivate their sense of collective honour.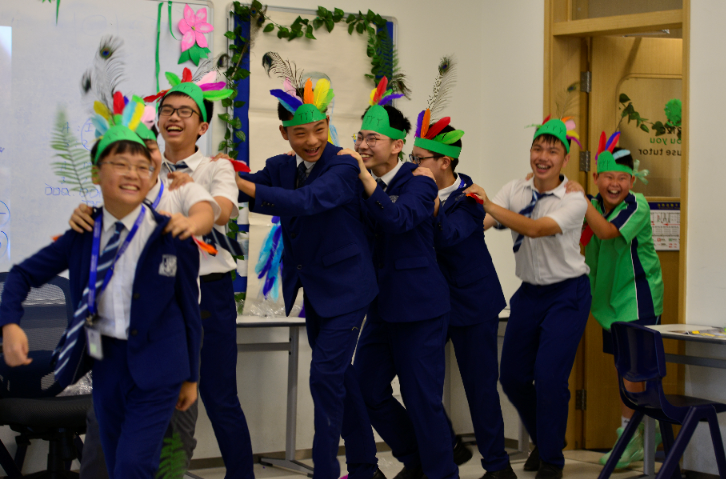 Review
For embracing the International Week, teachers adopted the project-based learning method to make students work in groups. It took students a month to do research, collect data, discuss and work on projects together. Sufficient previous work has prepared them wonderful performance in the International Week!
Carrying out varied activities of culturallearning not only inspired students learn beyond the knowledge in the textbooks, but also encouraged them to make knowledge internalized by continuous practice. Students' in-depth presentation and performances of various cultures also showed the innovative and diversified development of our Harrovians.
Tu Youyou: Full of enthusiasm and energy just like Brazilians – loved the wigs.
Song Qing Ling: Authentic and informative which brought out the richness of Indian culture and heritage.
Churchill: An artistic and exquisite way utilising a very French style.
Rudolph: Group involvement and wide variety of cultural activities throughout, great dancing
Lyon: Great teamwork on the creative, smooth and fun animated video – very flashy and engaging.
Su Shi: Russian spirits with brilliant artwork and original photos brought out the authenticity.
I mainly participated in decorating the classrooms, and I need to assign interview tasks and shooting tasks to different students. Because each of us has different priorities, some need to prepare for Spanish culture and some need to prepare for Spanish sports, fashion and so on, so we should work together, and then each part of the video needs to be sent to me for integration. In order to make the last five minutes more vivid, I spent three nights learning how to match animation and subtitles to complete the final editing. I have to admit that it's really tiring to prepare for such an event, but it's very meaningful. I have mastered new skills, and our House has becomemore united because of our working together.
——Emma
I appreciate the opportunity to participate in the preparation and exhibition of this event, from which each of us can enhance our leadership skills and learn to cooperate, and also accumulate experience to prepare for our future events.
What impressed me most is the Brazil Carnival. We all brought our own Brazilian-style headdress to revel in the classroom. It's very interesting. Although I used to study abroad and have International Week, I think Harrow's International Week makes me feel like a carnival at home. We can work together harmoniously to prepare for this event.
——Coco
Our House chose Brazil as the exhibition country in the International Week. I like design very much, so I participated in designing parrots and some other small animals, our crowns and classroom decoration. In this event, two words that can best describe my feelings: pride and responsibility. I am very proud of our achievements and the harmonious and joyful atmosphere of our House.This pride is based on the sense of responsibility of each of us to complete tasks.
——Jerry