Our first Harrow Ducker was successfully held on last Friday in a cheerful and exciting vibe. It was the first sport event held in Harrow Haikou and we saw it as a salute to the Harrow Heritage and our school founder Sir John Lyon.
The first Harrow Ducker was divided into a Long Ducker (1 miles) and a Short Ducker (0.5 miles). Student showed up in colourful House T-shirt and run for the honour of their House. Score points of each runner are counted, the House with the highest accumulated total score can be awarded the "Harrow Cup". Our staff team also joined the game to win score points for their students' House!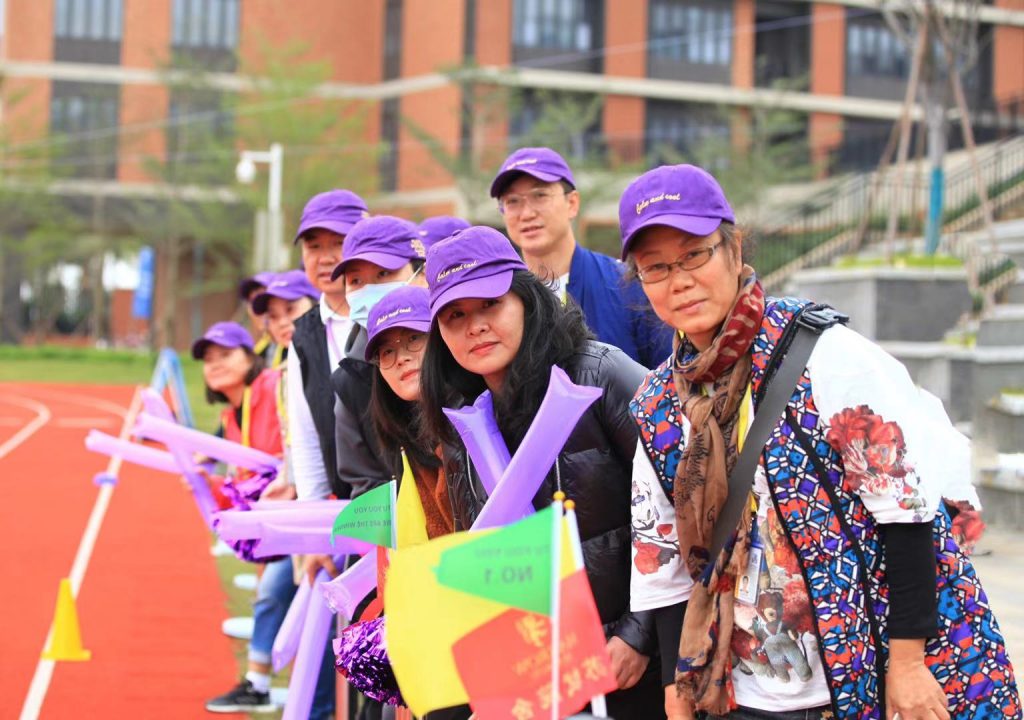 The parent cheerleaders came to the site and dressed in different colours of their children's House. Green flags, purple hats, red banners, and yellow ribbons…These vivid colours made our track and field became an ocean of rainbow.
3.2.1! Bang! Here we run! Go go go !!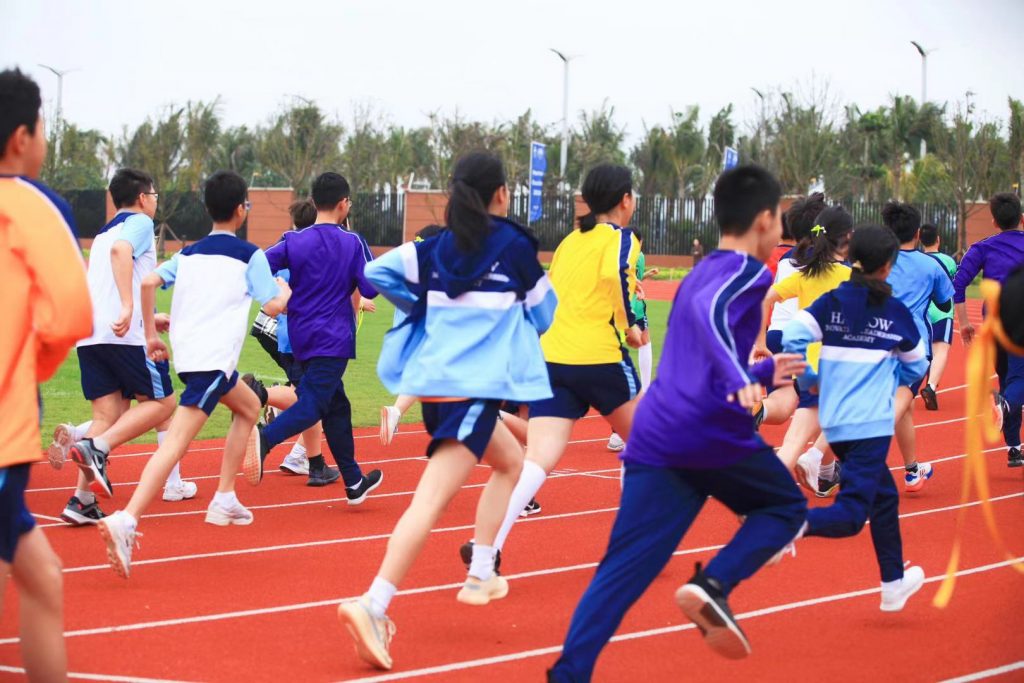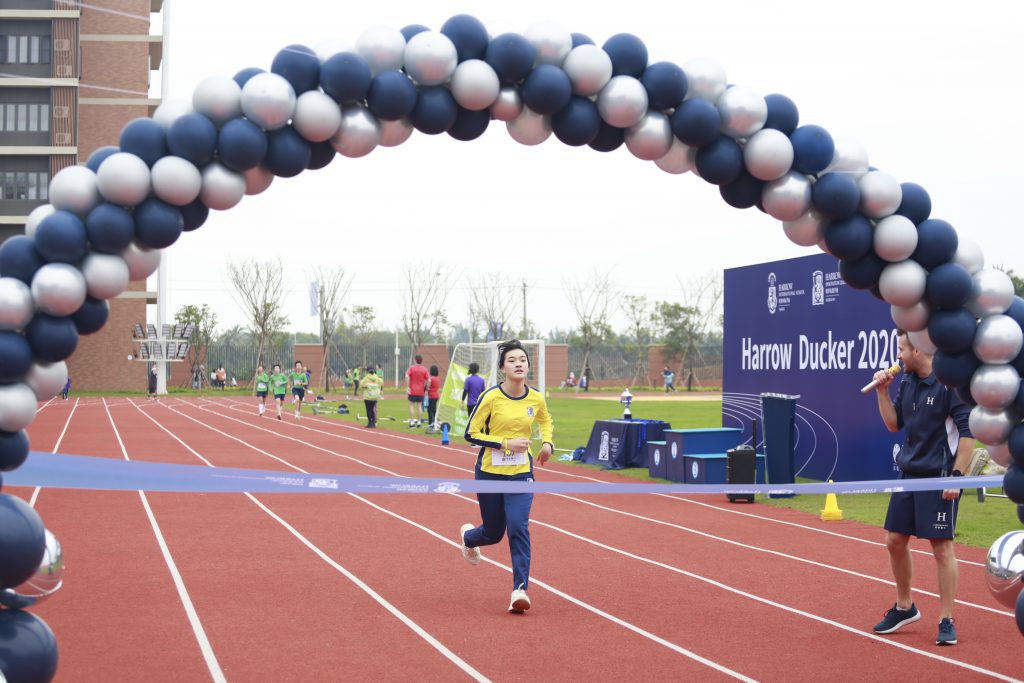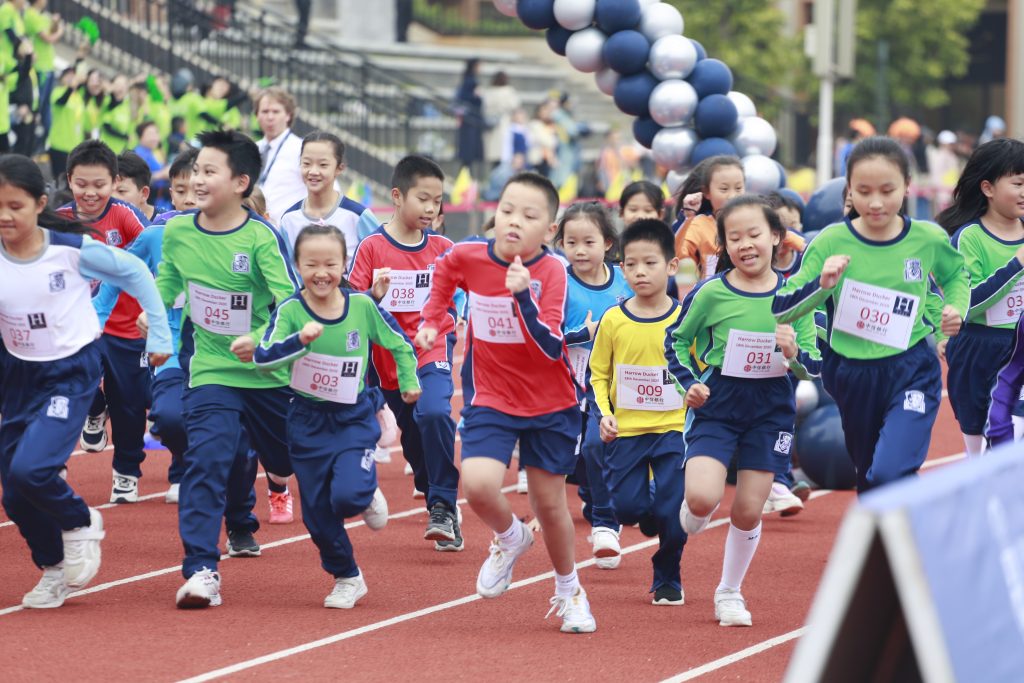 Cheers and Congratulations to Tuyouyou!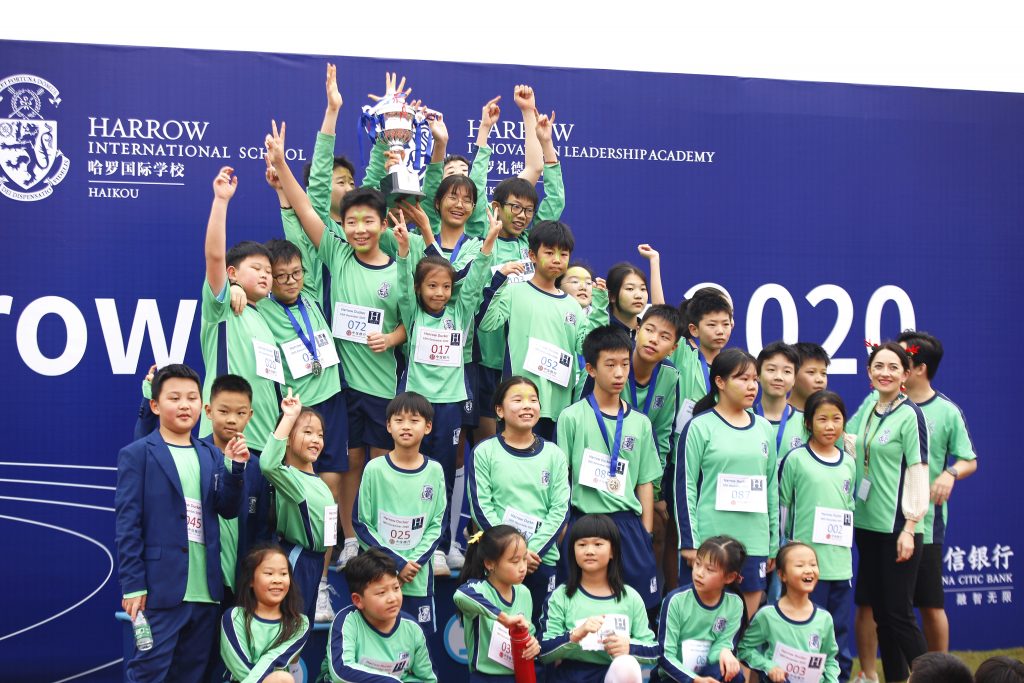 This is the first time we ask our kids to run in this event. I think it's very much the idea of participation and fellowship, contributing to the group, with their houses, and their colours, sitting with the groups in their house, and celebrating together. For the younger children, it's looking up to the older children, and seeing what they can accomplish. If you think about the winners, when they came up onto the stage in 1 and 2 and 3 representing their houses, and a winning house overall, our younger children will see that and they will also want to be part of that and participate in the future events.