An increasing number of parents wish
their children not only achieve academic excellence,
but also have broad visions
glorious for academic achievements .
Harrow not only test students' academic
performance by examination,
but more encourage students out of classroom
to gain knowledge through practice and experience.
For this reason, in this warm winter,
Harrow Haikou held a two-week
"Super Curriculum" event to stimulate
students' aspiration, curiosity and interest
in abundance of academic extended courses.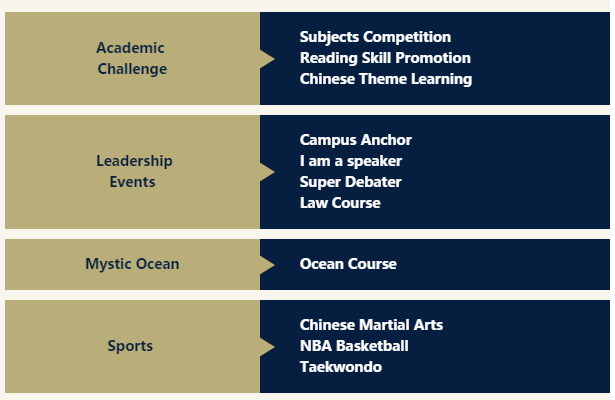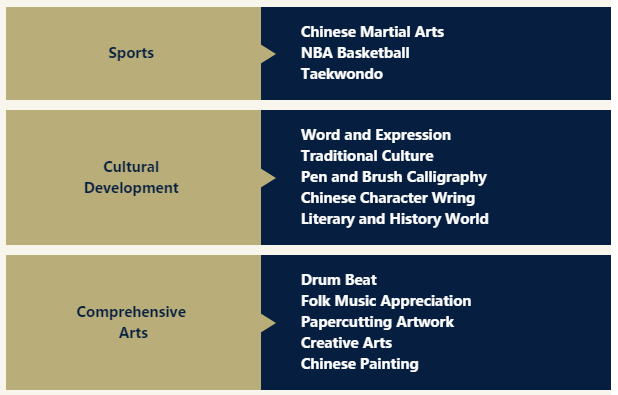 There are nearly 20 kinds of academic extended courses for students in Harrow Haikou "Super Curriculum Week". Let's take a look at how wonderful activities are!
Heritage of Traditional
Chinese Culture Essence
Inspiration of Chinese National Pride
The course of "Filigree Inlay", the name alone could arouse people's endless imagination, made its grand debut on the stage along with the desperate eagerness of Harrow teachers and students. The inheritor of the intangible cultural heritage "Silk Inlay", Chunvzi, and her team made a professional and vivid introduction about the history development, production materials, technique and inheritance of silk inlay, at the same time showing the students a variety of silk-inlaid golden dragon, golden dragon wing crown and other delicate crafts, whose exquisite shapes, patterns, gorgeous and harmonious colors constantly attracted the eyes of Harrow teachers and students.
Although there is only one class, the skillful crafts of "Silk Inlay" made teachers and students closer to our ancestors' wisdom and talent, thus arousing everyone's strong sense of national pride, and also awakening students' desire to inherit this unique and precious national cultural treasure.
Dream and Poetry
Appreciation of Profound
Chinese Cultural Heritage
For carrying forward the traditional Chinese culture, Harrow Haikou has organized an ancient poetry recitation competition, Chinese character dictation competition and calligraphy courses. Students were reading the beautiful poetry of thousands of years' history with a silver voice and deep feelings under the subtle nurture from the greatest writers and their articles, and deeply appreciated the profound cultural heritage of Chinese characters.
Aiming to stimulate students' interest in learning and feel the charm of calligraphy, Mr. Tan also showed each student various forms of calligraphy works in class to cultivate students' sentiment.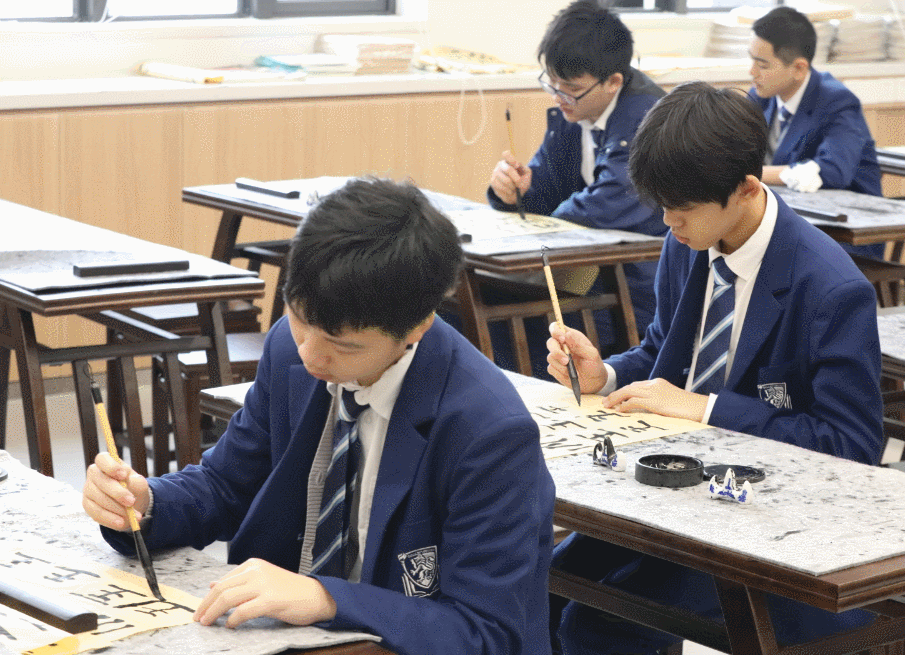 Fusion of Chinese and
Western Musical Instruments
Folk Music so Interesting
Hainan Aiyue Orchestra staged a wonderful "feast of folk music" for teachers and students in Harrow Haikou. Having made the teachers and students feel the charm of traditional Chinese music and musical instruments. The folk music was an amazing fusion of Chinese and Western cultural elements.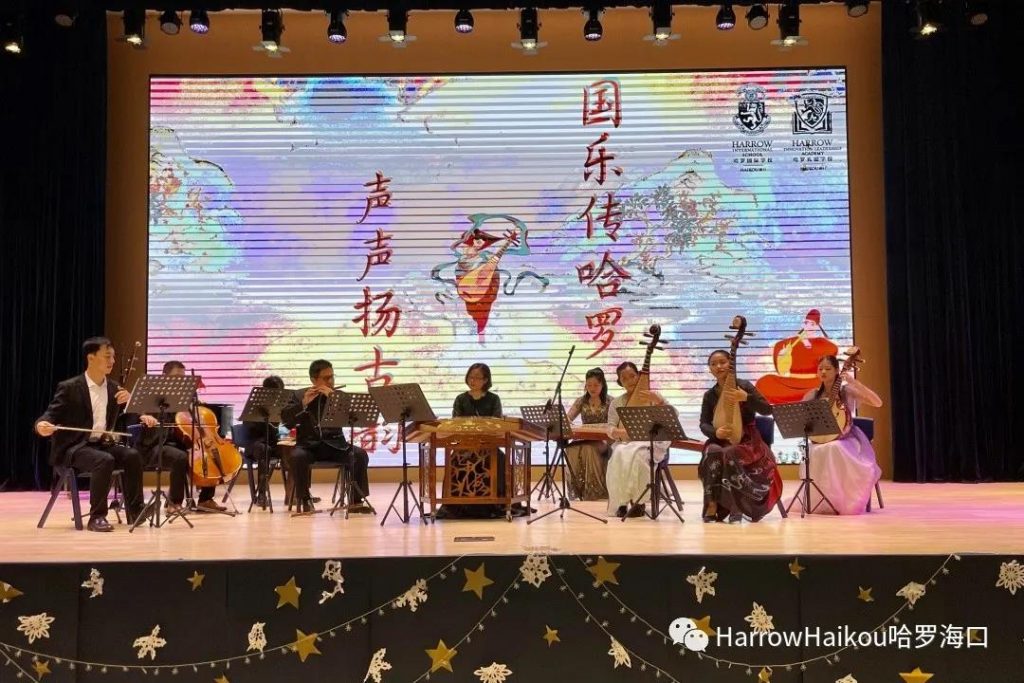 At the end of the concert, Chinese teacher team from HILA set an interesting Q & A session. Students present responded and asked questions enthusiastically. Harrow Haikou hopes that through this folk music show, the folk music culture can be more "vivid" in the hearts of students.
Study on South China Sea
A Charming Trip
to "Maritime Silk Road"
Harrow Haikou has moved the Nanhai Museum into the campus. Through close viewing of exhibition equipment, supporting interpretation, simulation display, manual experience and other teaching methods, students enhanced their understanding of Nanhai culture and Maritime Silk Road.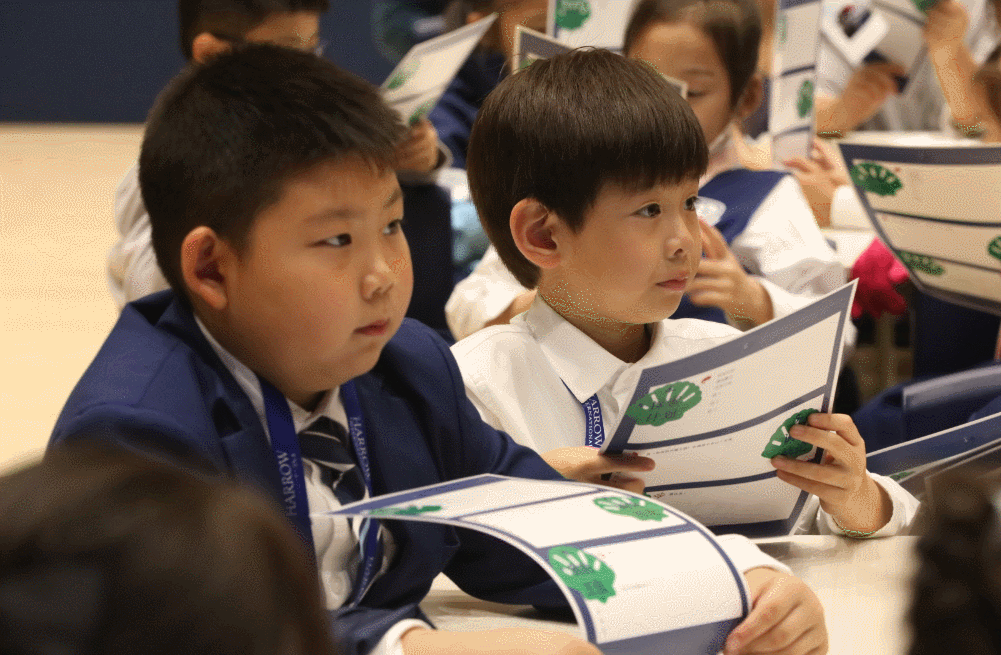 Students were immersed in appreciating specimens and ship models, making "good fortune ship", sailor knots, rubbings, lace bookmarks on their own, and participated in "culture and museum experts" and other fantastic activities.
Spark of imagination
Creative Ocean-theme Papercutting
Papercutting is a treasure of Chinese folk art. To make students feel the charm of paper cutting, we not only invited Huang Haitao, a well-known craftsman, to explain the art of papercutting for the teachers and students in Harrow Haikou, but also held a large-scale handmade papercutting event with the theme of ocean for students to show their skills and talents.
Under the guidance of Mr. Huang, students worked together to cut out the incomparable ocean world. Each piece of colored paper by students' skillful cut, has been changed into a vivid and lovely marine life. Students has not only enhanced their painting ability, imagination and other comprehensive skills from this meaningful event, but also stimulated their interest in learning, and gradually developed the good habit of being careful and patient.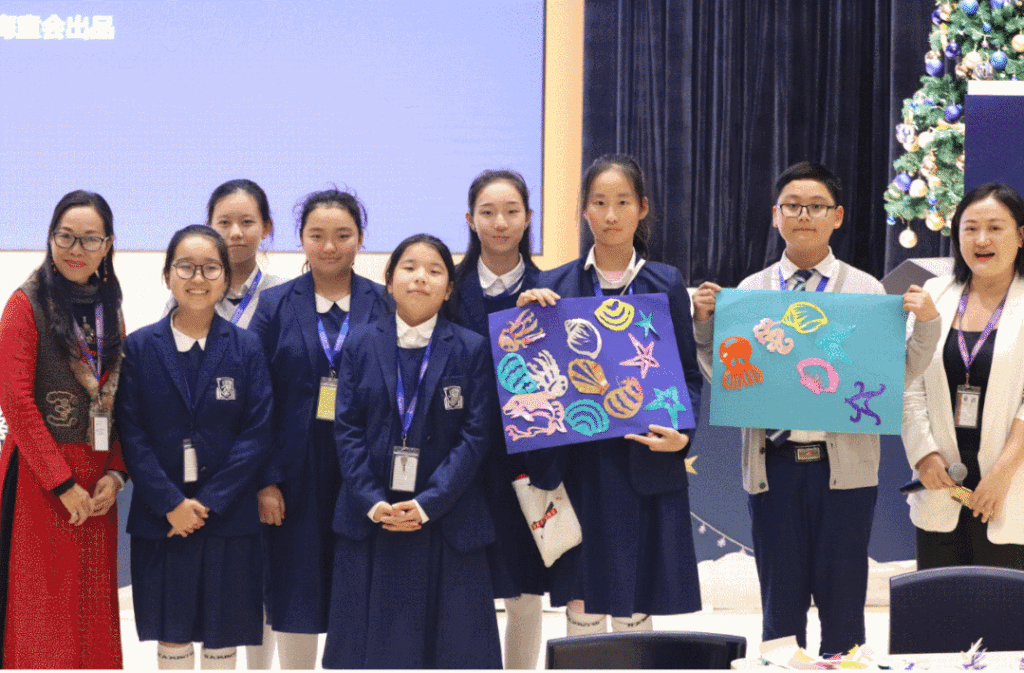 Knowledge is like an ocean; learning is like a boat.
Students set the sail of thinking
in the vast ocean of knowledge
to broaden horizons,
increase knowledge and make best friends.
The past is precious;
the future is just around the corner,
I hope every student can acquireabilities of
effective communication, problem solving, etc,
cultivate critical and creative thinking
to embark on a new journey in a more
confident and high-spirited manner.